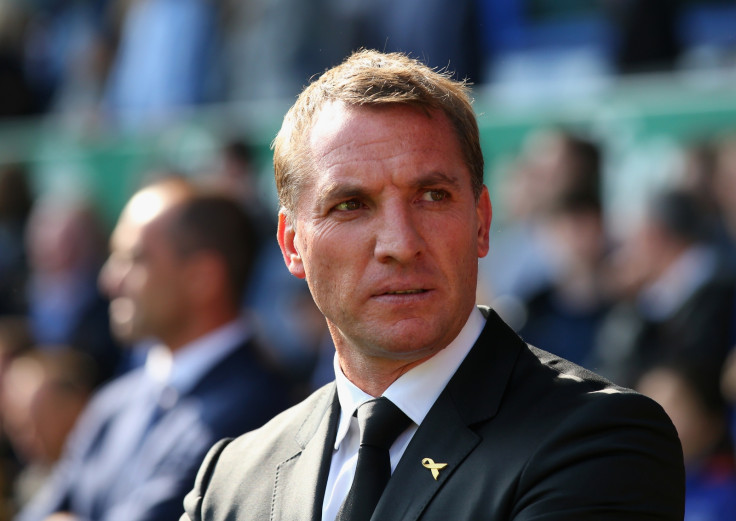 Brendan Rodgers has been warned to expect significant pressure should he be appointed the new manager of Celtic. The former Liverpool boss is the leading contender for the position, after Ronny Dela was relieved of his duties despite winning the Scottish Premiership title.
BBC Sport understand Rodgers met with club officials on Wednesday [18 May] to discuss the position. Majority shareholder Dermot Desmond has labelled the 43-year-old "a great manager" and has confirmed he is among six candidates for the vacant position at Celtic Park.
Rodgers was relieved of his duties at Liverpool after three-and-a-half trophyless years at Anfield, but has been warned failure to bring success at Celtic will lead to immediate pressure over his position. Former Bhoys midfielder Paul Lambert – who won on the title on four separate occasions during eight years at the club – says the Northern Irishman can ill-afford a slow start.
"It will be totally different from Liverpool if Brendan got it," he told Sky Sports. "I don't think, because Liverpool is a massive club, you can't go to Celtic and think, well it's an inferior club. It's not. Celtic's a huge football club. Even in my own time when Martin O'Neill came in, I said at the time we needed a manager like him because of the demands of the club.
"It needed a strong personality to take the job on, and Martin was absolutely fantastic to play under. And I think if you asked any of us at that time, it was a fantastic five years under him, but we needed a manager to pull the club up. He handled the whole size of it, handled the fanbase, and got really good players in to help.
"Could Brendan go in and do it? I think he could, but there will be a lot of hurdles he'll need to get over to meet the demands of it. He knows the club. I think Celtic is still a massive club to take on. I think what he'll need to do is grasp you are either first or last, there is no in-between, there is no second place, there's no nothing, you have to win the title.
"It doesn't matter who comes, the supporters will still expect you to win because the weight of the jersey carries a lot for the players on it, and you have to get that in your head that you are going to have to win more games than not."
Rodgers' Celtic heritage and links with Liverpool – a club who share their iconic 'You'll Never Walk Alone' with the Scottish giants, would likely make him a popular appointment in Glasgow. Formerly of Watford and Reading, Rodgers has never won a major trophy during his career but did guide Swansea City to promotion to the Premier League via the play-offs in 2011.