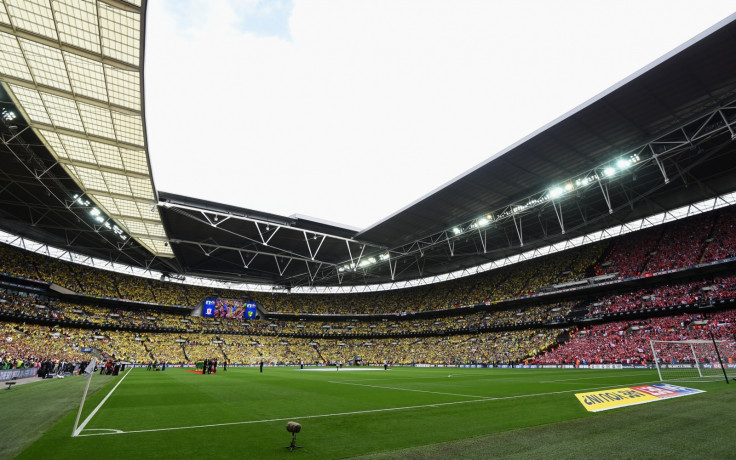 The Football League has unveiled plans to introduce a fifth domestic division in what would be the biggest shake-up in nearly half a century. The body has developed the plans in a bid to ease fixture congestion and they are said to have the broad support of the majority of Football League clubs.
By 2019/20, the Football League wants as many as four divisions of 20 teams below the Premier League. That would mean England had 100 teams in five divisions, rising from 92, with the body also claiming the proposed move would boost the finances of its members.
The Premier League and the Football Association have supported the idea "in principle", although it would still require 90 percent support from the 72 clubs in the Football League in order to be pushed through.
"There are clear benefits for everyone," Football League chief executive Shaun Harvey said to BBC Sport. "It is about taking a step back to try to work out what is best for English football. We hope that the Football League taking this first step is the catalyst for future change."
Harvey asked the 72 Football League clubs to take a "broader view of English football" amid concerns they could lose out on gate revenues from hosting fewer games per season. "We have to make sure none of our clubs are in a financially worse position," he said.
"Our clubs shouldn't be the only one to shoulder the burden. We won't be looking for clubs to take a financial haircut to support this. We believe focusing on weekend games will, over period of time, drive bigger attendances and increase quality of performance on the pitch."
Harvey also claimed the move would be beneficial for fans, claiming it would largely bring an end to long mid-week journeys to away games. "There a hardcore of fans who are more than happy to go length and breadth of the country," he said.
"But I think less games will make the Saturday at a stadium more special and more important. It is going to be interesting to see how fans accept this. I'm hopeful it will be positive."