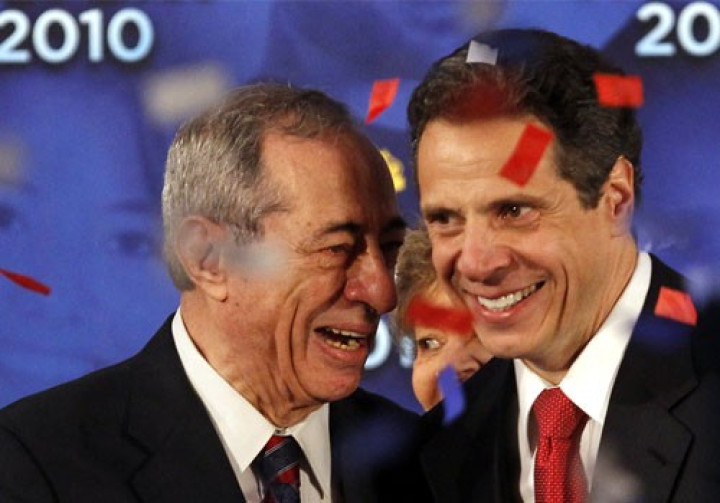 Three-time governor of New York Mario Cuomo died on Thursday, 2 January. He was 82.
Cuomo, who served as the head of New York State from 1983 to 1994, died of natural causes.
In a statement, the New York Governor's Office said: "[Cuomo died of] natural causes due to heart failure this evening at home with his loving family at his side."
He died on the day when his eldest son, Andrew Cuomo, was sworn in as the governor of the state for a second term.
The former chief executive of New York was a celebrated political orator of the Democratic Party and was touted to run for president in 1988 and 1992.
Cuomo was the front-runner for the Democratic presidential ticket twice, but demurred both times, earning him the nickname "Hamlet on the Hudson".
According to reports, the Italian-American leader's younger son Chris Cuomo informed CNN at around 5 pm EST that his father died at his home in Manhattan.
Andrew, in his address after being sworn in as the New York chief, said [after reading out his speech to his father]: "'He said it was good, especially for a second termer...' he couldn't be here physically today, my father. But my father is in this room. He is in the heart and mind of every person who is here."
Mario Cuomo was born in Queens, New York City, on 15 June, 1932, to parents who arrived from Salerno, Italy.
In his early days, Cuomo had earned a name for himself as a baseball player. Later, he studied law and then joined politics in the mid-1960s.