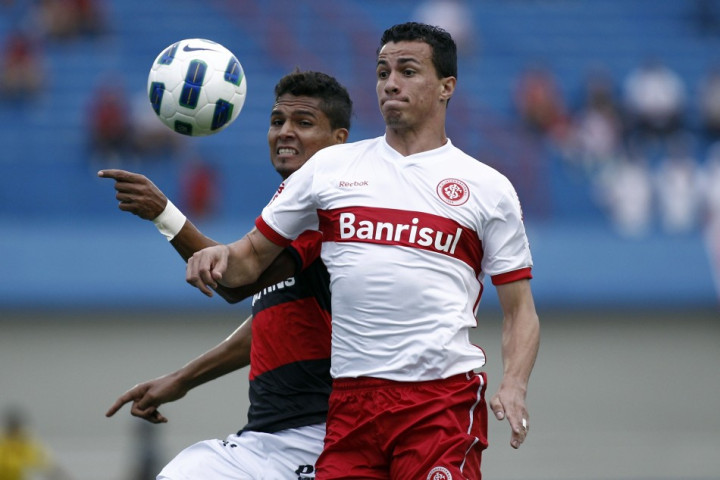 Tottenham's failure to qualify for the Champions League next season could see them miss out on Leandro Damiao, despite the Brazilian striker admitting he could leave Internacional this summer.
Damiao has attracted attention from clubs across Europe this season, after scoring 11 goals in 14 league appearances for the Brasileirão side.
The 22-year-old is under contract at Internacional until 2014 but he has been watched by several clubs, including Tottenham, in England, Spain and Italy.
Tottenham failed to sign Damiao last summer and Redknapp faces a renewed challenge to sign the striker after they missed out on Champions League football.
"There is still nothing concrete, besides the common conversations," a source told the International Business Times UK. "Internacional wants a very high price for the player, and they have no urgency to sell him.
"Internacional has the highest ambitions to win the national Championship this year, where Leandro has an important role. I wouldn´t bet on it, that he will be sold this summer.
"I can imagine that [Tottenham] missing the Champions League won´t make it easier to buy Damiao. But of course, like we all know, the situation regarding Damiao can change in any moment."
Spurs finished fourth in the Premier League, which would normally guarantee a place in the qualifying rounds of the Champions League, but they dropped into the Europa League because Chelsea took the fourth English place as European title holders.
Tottenham are set to earn in the region of £5m in media rights from Europe instead of a guaranteed £25m from the Champions League. There is also a significant loss in related match day, merchandise and sponsorship income that could see associated costs rise to £35m.
Brazilian Damiao said: "I can't say much, it depends on Internacional too. Of course my wish is to stay, but there comes a time when you need to go, but I don't know whether it is that time. If an offer arrives, then we will decide."
Internacional boss Dorival Junior does not want to sell Damiao but admitted: "We have to get ready. There is nothing concrete yet but it is natural that several players draw attention.
"We will try to anticipate any loss by signing another player to minimise any damage to the team."
Nevertheless, Internacional are unlikely to allow Damiao to leave unless the club receives an offer that triggers his €50m buy-out clause.
"I don't believe that SC Internacional president Giovani] Luigi will let him go for under €25m," the source told IBTimes UK in January.
"There is nearly no chance that Inter will let him go before the summer, because they need him urgently for the upcoming Copa Libertadores. Only if someone pays the €50m [buy-out clause]."