Researchers have developed a novel glue, which can temporarily seal severe eyeball wounds. The invention washes off with water and could be used to patch up a soldier's injury on a battlefield, buying him sufficient time for seeking appropriate treatment.
In modern warfare, soldiers can suffer from extreme ocular injuries, some that could even lead to vision loss if not treated immediately. Such situations could make things difficult for first responders who not only have to take the patient to a proper microsurgical facility — which could be located far away — but also have to ensure the eye doesn't suffer any further damage such as retinal detachment.
To mitigate this problem, researchers at the University of Southern California have come up with a smart glue – a novel adhesive that seals wounds like a normal sealant and is easily removable with water. The substance could be used to seal a wound temporarily and buy a soldier sufficient time for getting appropriate treatment.
"If you look at historical data over the last several decades, the rate of war-related ocular injuries has steadily increased from a fraction of a percent to as high as 10 to 15 percent," said John Whalen, co-author of the study published in Science Translational Medicine. "Some of that can be attributed to changes in warfare, especially with the use of improvised explosive devices,"
The team developed this glue after tweaking the properties of a hydrogel dubbed poly(N-isopropylacrylamide), or simply PNIPAM. This substance, as a release describes, remained liquid at low temperatures and transformed into a viscous semi-solid when the temperature increases.
"Since the initial hydrogel's transition temperature was very close to the temperature of the human eye, we had to modify its properties to ensure that it would form a solid seal as soon as the gel was applied to the eye by a soldier or medic," said lead author Niki Bayat.
For administering the temperature-sensitive glue, they also developed a special kind of syringe that kept the whole thing cool to retain the glue's liquid state for about 10 minutes.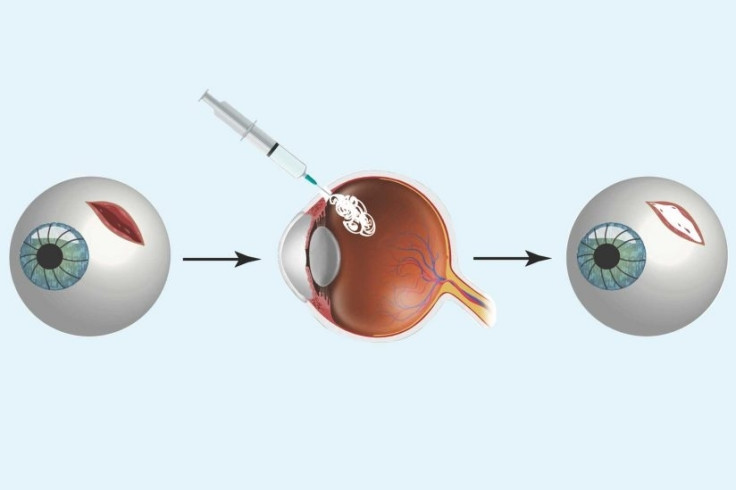 Once the patient is in safe hands and ready for permanent treatment, the smart glue could be washed off by applying water. "Providing a perfect, yet reversible seal, the smart hydrogel shows promise for the next generation of tissue adhesives," Bayat added.
The glue has only been tested on rabbits so far, but the high-success rate from those tests has led researchers to imagine the future applications of such tech. "It could also be useful in ERs in rural areas where there isn't an eye center with such capabilities nearby," says principal investigator Mark Humayun. "It may even have potential for temporarily treating gunshot wounds."
Clinical human trials are expected to begin sometime in 2019.