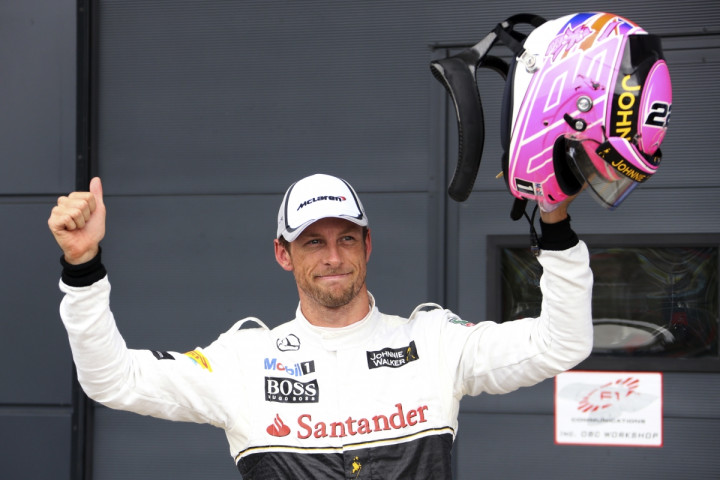 McLaren are reportedly set to decide which driver to retain from Jenson Button and Kevin Magnusson for the 2015 F1 season.
According to the Guardian, racing director Eric Boullier is set to sit down with McLaren chief-executive Ron Dennis to decide, who among the two drivers will remain to partner Fernando Alonso next season.
The report claims that the Spaniard has negotiated his exit with Ferrari and will sign a two-year deal with the Woking-based team, he drove for in 2007.
It is also believed that there is a difference in opinion between the two McLaren big wigs, with the Frenchman favouring Button and Ron Dennis more inclined towards Magnussen.
The British driver has already admitted that he will remain in F1 only if he is given a winning car, and has indicated that he is ready to reject a new contract from McLaren and walk away from the sport he has been in for 15 years following the season ending Abu Dhabi Grand Prix.
The 2009 F1 world champion does need to prove anything to anybody and if his team bosses need convincing with regards to his competitiveness, they only have to look at the recently concluded Brazilian grand prix, where Button finished fourth only behind the two Mercedes' and the Williams of Filipe Massa.
The 34-year-old has also scored 106 points this season, despite being in a relatively uncompetitive car and has also scored almost double the number of points as compared to his younger teammate.
Meanwhile, Alonso has called on Button to remain in F1 beyond the current season, but has made no mention whether it will be at McLaren.
"Hopefully he stays [in F1]. He's a very talented driver, he has nothing to say [to justify his place] as a world champion and also he is a great character and a great person," Alonso said, as quoted by the Mirror.
"I think people like him are good for our sport. We'll see if we have him on the grid. That's a question for McLaren, not for me," the two-time world champion added.
Apart from Alonso, even Lewis Hamilton has urged his former team to hold on to Jenson Button, as he feels that the team need a better car rather than a better driver.