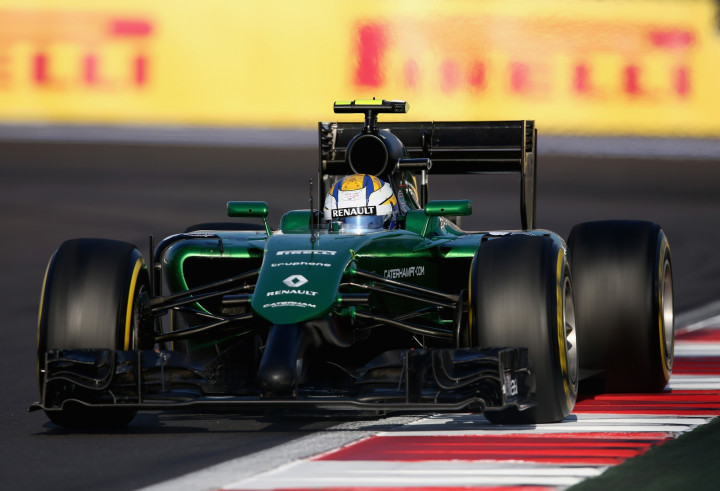 More than £1m has been raised via a crowdfunding project to help cash-strapped F1 team Caterham.
As it stands, over 2,500 members of the public have chipped in a combined £1.1m (€1.4m, $1.7m) in almost 72 hours, putting the project well on the way to achieving the £2.35m target by the end of the week, which will enable the team to race in the final Grand Prix of the season on 23 November.
Caterham entered administration on 23 October after the Oxfordshire-based team's future was thrown into doubt amid a dispute between former owner, and current QPR chief, Tony Fernandes and the existing management team Engavest SA.
Following exchanges of blame between the two parties, Caterham confirmed the team is now being run by administrators Smith & Williamson, headed up by Finbarr O'Connell.
O'Connell launched the crowdfunding campaign and said that a possible buyer has emerged as a result of the operation.
"A new financially-sound interested party has entered the arena and is considering acquiring the team," said O'Connell.
F1 supremo Bernie Ecclestone led the criticism of the project by saying that teams should not be funded via a "begging bowl".
However, O'Connell says that his objective has been misunderstood.
"The plan is not to run a F1 team by using crowdfunding, but rather this funding is providing a stepping stone for the team to a new financially sound future," he said.
"If teams don't race they are at a huge disadvantage as regards a potential purchaser making a very expensive purchase decision and this project gives the team the ability to showcase itself and especially its cars.
Although the crowdfunding is going well, O'Connell says that he is not getting carried away.
"I am not packing my toothbrush as yet, though, and there is still a lot of fundraising to be done by the team.''
"However, it is clear this campaign is becoming international. We have been approached by a number of people and organisations who have offered their support in different ways... as they want to see the team back on the grid.
"Most importantly, a new financially-sound interested party has entered the arena and is considering acquiring the team. This new interest is wholly due to this campaign," he said.