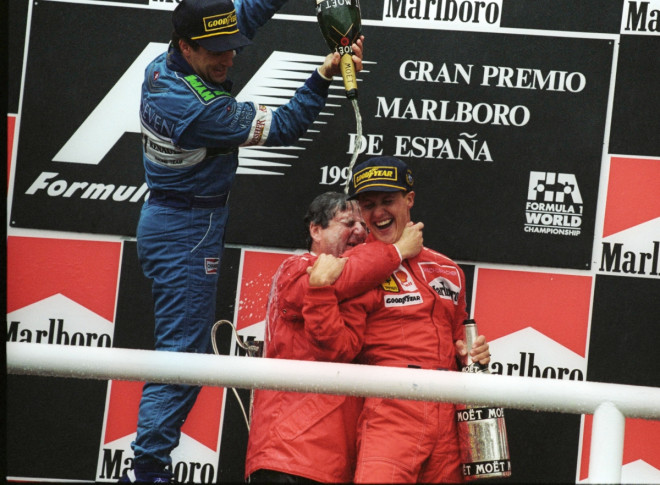 French racing driver Jean Alesi has said that Michael Schumacher is showing signs of improvement.
Alesi was visiting his former F1 rival, who remains in hospital in an induced coma following an accident during a skiing holiday in France.
The 49-year-old star said Schumacher's family have been feeling a sense of relief at the improvement in his condition.
"During my recent visit I noticed that something has improved. I have felt in the family a relief, a great joy about how things are developing"' he told German motorsport magazine Speedweek.
"This is great, even if the path back to life is still very long."
The racing driver said there was a marked improvement since the last time he visited Schumacher in hospital.
"First of all, Michael responded only to pain, so if you have pinched him for example. But this can also be an unconscious reaction of the body."
Alesi's comments bring further hope after the German racing driver's manager Sabine Kehm announced he was showing "moments of consciousness."
"Michael is making progress on his way,' she said. "He shows moments of consciousness and awakening. We are on his side during his long and difficult fight, together with the team of the hospital in Grenoble, and we keep remaining confident."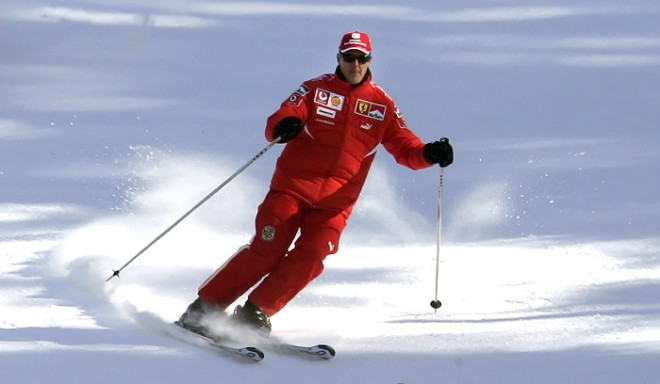 Gary Hartstein, a former Formula One doctor, said 'awakening' would mean that Schumacher has opened his eyes.
"This eye opening can even be cyclic, following what looks just like a sleep-wake cycle (even if not synchronised to real day-night hours). It consists of episodes of clear, purposeful interaction with the environment, and/or clear signs of awareness of self, even if these signs are not constantly present.
"For example, if Michael smiles when a member of his entourage talks to him - reproducibly and consistently on at least a few occasions. Or following people with his eyes.
"Or trying to communicate, or obeying simple commands. Any of this constitutes objective signs of contact between the "outside" and the "inside". This then would be a minimally conscious state. And that is about the best news we could possibly get right now."
While the signs of recovery are encouraging, the Formula One champion will not be moved from the Grenoble Hospital until such time as doctors consider he is ready for the next stage in his recovery, when he will transferred to a rehabilitation clinic.
The 45-year-old star's family have denied reports that his wife Corinna "has built or plans to build any kind of medical suite for Michael on any of the buildings on their land in Gland, Switzerland. This includes future buildings'.
Kehm added that while the F1 champions family have always remained hopeful of his recovery, it is "very hard" for them to come to terms with how he could have been so catastrophically injured in such a "banal situation."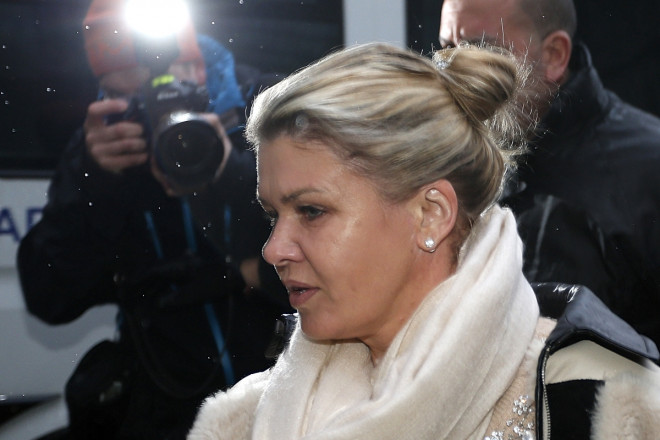 The F1 legend, who has seven championships and 91 wins to his name has been in an in induced coma for 15 weeks after a freak accident when his head struck a rock during a fall while skiing with his son on the Meribel resort.
Doctors began the process of gradually awakening him more than nine weeks ago.
Corinna, with whom he has two children Gina Marie, 16, and Mick, 14, has remained at his bedside.
Releasing a statement last month she said: "We are and remain confident that Michael will pull through and will wake up. There sometimes are small, encouraging signs, but we also know that this is the time to be very patient."
In February French investigators closed the official inquiry into his accident, ruling out any criminal wrongdoing.