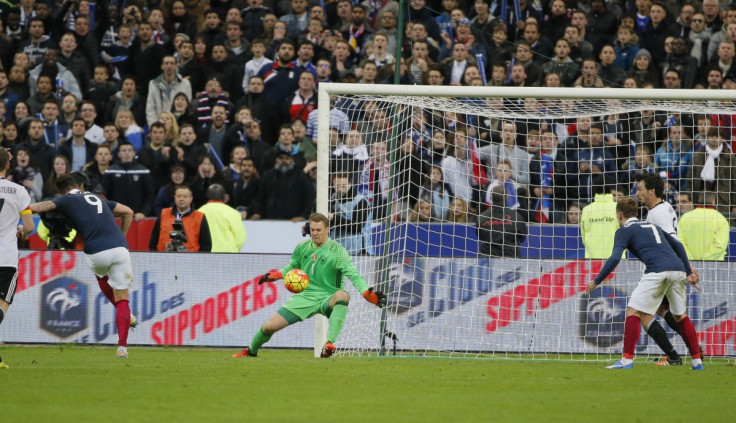 The English FA and the French Federation have decided to go ahead with hosting the friendly football match between the two countries at the Wembley stadium on Tuesday, 17 November. The decision was taken in solidarity against the Paris attacks that took place on Friday, leading to mass panic in Europe.
The attacks took place during France's friendly against Germany at the Stade de France, which concluded amidst mass hysteria outside. Olivier Giroud and André-Pierre Gignac scored the two goals to secure a convincing victory for the men in Blue, but the result was clouded by the turn of events that shook the world.
The FA, in a statement on their website, shared their condolences with the family of the deceased and revealed that the decision to go forward with the game was made in liaison with state authorities who were unwilling to cower down in the wake of such unfortunate events. The game shall also mark the end of the international break, which will see the Premier League back in action next week.
"Our thoughts and sincere condolences are with the city of Paris after these terrible atrocities. On behalf of The FA, I want to express our sorrow and send our deepest sympathies to the family and friends of those who have lost their lives," Greg Dyke, the FA Chairman said.
"After consulting this morning with the French Football Federation and the British Government, we have decided together that the match between our two countries at Wembley Stadium on Tuesday night should go ahead. We will use the opportunity to pay our respects to all affected and also to express our solidarity with the people of France."
"Finally, along with the FFF, we will discuss how to appropriately mark the tragic incidents at Tuesday's fixture. We are sure that all England supporters will join us in showing our full support to our friends from across the channel," he added.