Who has your side got? Follow the draw LIVE.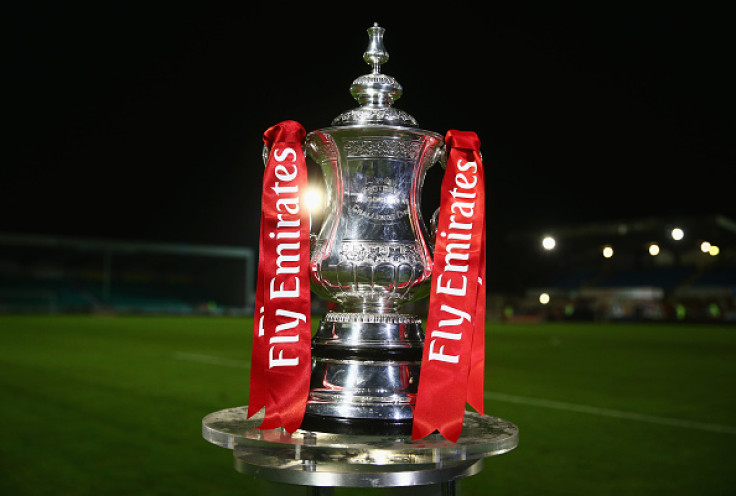 The quarter-finals draw of the FA Cup will take place on Sunday (19 February) before all eight teams have a chance to book their place in the last-eight stage of the competition.
Where to watch live
The draw is set to start around 6.30pm GMT. Live coverage of the FA Cup fourth round draw will be available on BT Sport 2 and will also be streamed live on The FA TV's official YouTube channel.
Overview
Holders Manchester United are still in the competition and will take on Blackburn Rovers prior to the draw on Sunday. Apart from Arsenal and Sutton United, who play each other on Monday night (20 February), all the other 14 teams would have finished playing prior to the draw.
Sutton and Lincoln City already created history when they became the first non-league clubs to reach the fifth round of the prestigious tournament, and will create further history if they can make it to the last eight. The latter take on Burnley in the first game of the weekend on Saturday.
However, if there are no upsets this weekend, we could see only Premier League clubs in the last eight of the competition. Apart from Liverpool all the clubs in the top six on the Premier League table are still alive and will be keen to lift the trophy.
Key dates
The quarter-finals fixtures will take place on the weekend between 11 March (Saturday) and 13 March (Monday).
The 8 ball numbers are given below:
1. Burnley or Lincoln City
2. Fulham or Tottenham Hotspur
3. Blackburn Rovers or Manchester United
4. Sutton United or Arsenal
5. Middlesbrough or Oxford United
6. Wolverhampton Wanderers or Chelsea
7. Huddersfield Town or Manchester City
8. Millwall or Leicester City