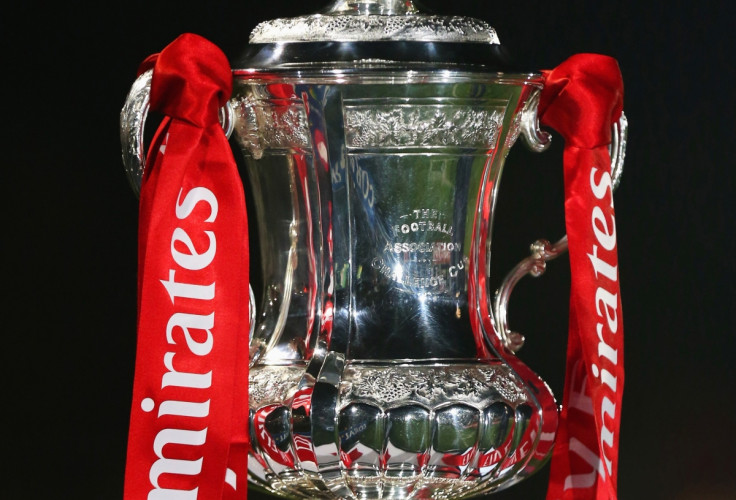 The 2016/17 Emirates FA Cup will see teams in the latter stages of the competition permitted to use a fourth substitute during extra-time, it has been confirmed. The Football Association (FA) are eager to trial the concept as part of a global study conducted by the International Football Association Board (IFAB).
Such a change applies specifically to the quarter-finals, semi-finals and final, with managers that have already used up their usual three changes allowed to deploy one more at any stage during the extra 30-minute period. The number of substitutes present and available on the bench will remain at seven.
This is the second significant change regarding the sixth round of the FA Cup to be made over recent months. In May, the FA board approved, as part of an ongoing review into the competition, the introduction of a sudden death format that will lead to quarter-final replays being scrapped in a bid to limit fixture congestion.
Confirming the fourth substitute trial, FA chief executive Martin Glenn said: "The Emirates FA Cup is renowned for its great history and tradition but, as the game's governing body, it is important the FA continues to look at how it can further add to the drama and spectacle of a competition loved by millions around the world.
"With the cup now adopting a straight knockout format from the quarter-finals onwards, the introduction of a fourth substitute in extra time will bring extra intrigue and interest. Also, from a technical point of view, it will be interesting to see how managers use the chance to make an additional substitution in such high-profile games and the impact it has on the final result. Player welfare and being mindful of the number of games people play at the elite level has also been a consideration."
A similar trial was adopted at the recent Copa America Centenario in the United States. However, it was only made applicable to the final as prior knockout ties in the competition now go straight to penalties. Reigning champions Chile eventually beat Argentina on spotkicks for the second consecutive year, but neither team used more than three substitutes. Francisco Silva, Nicolas Castillo and Erik Lamela all came on in extra-time.