Arsenal fans waited 3,283 days to see their team win a trophy, and in typical Gunners style they didn't make it easy on themselves. Saturday's FA Cup Final against Hull City showcased all of Arsenal's faults over those nine years, but it was also a display of all they had learnt.
When Aaron Ramsey slipped the winner home in extra time it felt as though the club had finally come full circle; it felt as though Arsenal were finally back.
There was a period of two or three seasons during those nine years in which Arsenal broke down under any sort of pressure. At the time they were prone to collapse as soon as they conceded an equaliser or a second-half goal gave their opponents the lead.
In the 2011-12 season the team learnt to deal with this better, helped in part by the horrific memories of that League Cup Final defeat to Birmingham and the 8-2 defeat at Old Trafford, but also the arrival of Mikel Arteta – who in my opinion should rank among Wenger's greatest ever purchases.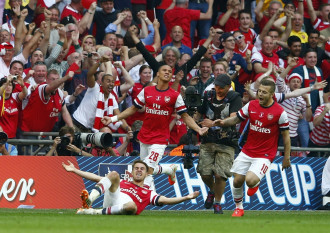 During that season and the one to follow, Arsenal gave increasingly gutsier performances which led to the showing against Hull, but they still faltered against the big teams.
Arsenal's problem this season has been against the top sides – in particular the away games against Liverpool and Chelsea in which they gave away early goals and consequently collapsed into nothing.
As Hull City's Curtis Davies fired home from a tight angle in the eighth minute to give the Tigers a 2-0 lead, dread gripped Arsenal fans across the world. It was happening again, but on a bigger stage and against a weaker team. Arsenal didn't cave however, building their lead in terms of possession and clawing their way back into the game.
Santi Cazorla's majestic free kick gave the team the boost of belief that they needed and the rest was a hard-fought, well-earned comeback that will rank among the tensest, greatest cup final victories the club has ever had.
Hull put in a fabulous performance but were undone by the superior skill and fitness of Arsenal. Wenger's tactics too were pitched perfectly. The manager has been unable to execute a Plan B all season but early in the second half he brought Yaya Sonogo on for Lukas Podolski and elected to play two up front.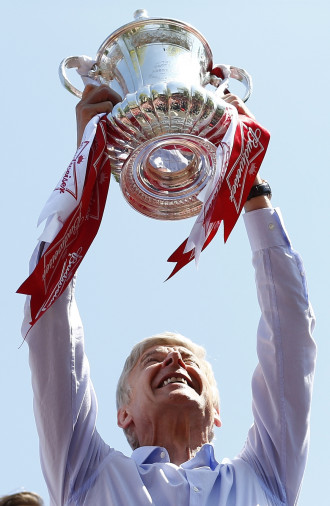 Few managers would have planned for the renowned stubbornness of Wenger to give way like this, and Steve Bruce wasn't one of them. It didn't have an immediate, goal-scoring effect, but Sonogo's presence as an energetic wild-card helped Arsenal establish the momentum that carried us through what remained of the 120 minutes.
As I watched with my Arsenal-supporting cousin and grandfather (the root of my fandom) we wondered when Wenger would bring on Tomas Rosicky and Jack Wilshere – and as extra time beckoned his plan for doing so became obvious. The pair's fresh legs were what helped push Arsenal over the line.
When that final whistle blew nine years of frustration, defeatism and waning belief evaporated from Arsenal fans, whose collective sigh of relief manifested as excited leaps, yells and scarf-twirlings of ecstasy.
The beauty of football is in how things grow, how a team comes together, how belief in someone or a group hits highs and lows. There was a period less than two months ago in which I wanted Wenger to make his exit come the end of his soon-to-be-renewed contract.
In a bout of frustration I lost faith, but I think viewing a manager as infallible is far more foolhardy. As Arsenal lifted the FA Cup I felt elation for Wenger first and foremost. He went nine years without a trophy because he made mistakes, but in learning from them and believing in his players when few others would he brought the club back to winning ways.
With the monkey off Arsenal's back the club and Arsene can finally look ahead to an unknown, but brighter future, rather than being reminded of dark and barren past.