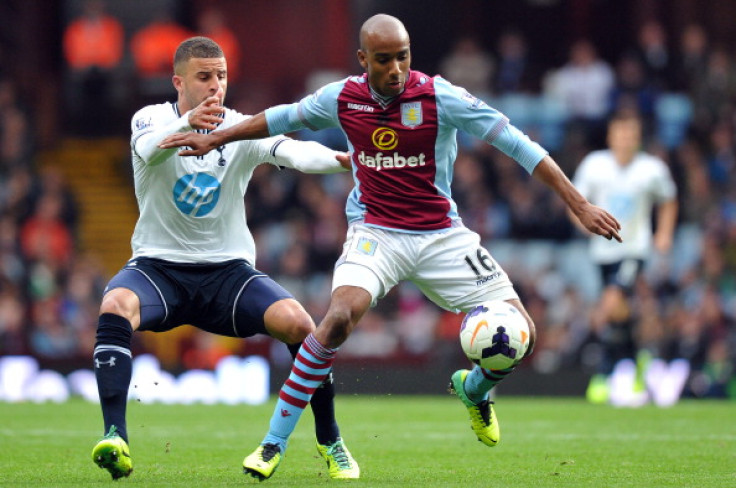 Aston Villa's latest signing Scott Sinclair claims his new teammate Fabian Delph made the right decision by rejecting a chance to join Liverpool.
The Merseyside club were keen on securing the services of the England international in the ongoing transfer window. Villa midfielder was set to be the long-term replacement for Reds star Steven Gerrard, who has already announced his decision to leave Anfield.
Delph ended speculations linking him with a move away from Villa Park and committed his future by signing a new four-and-a-half year deal with his current employers.
Sinclair joined Villa on-loan from Manchester City until the end of the season, with an option to make it permanent in the summer. The midfielder claims Delph was right to snub a chance to join bigger clubs for regular playing time.
"I think he [Delph] has made the right decision playing football every week and enjoying it and signing for the club. It is great for the club," Sinclair said, as quoted by the Mirror.
"I have gone to Man City and I hoped it would work and I would get a chance but I didn't get the chance that I wanted. I have gone for a long period of time of not playing football.
"But now this is a new challenge and chapter and hopefully I can get back to playing every week. The last couple of years my life has been on hold living in and out of suitcases. It is nice to finally get settled and be part of something going forward."
Meanwhile, Sinclair made only two league starts for the Citizens after joining them from Swansea City in 2012. He is desperate to set his repair his image and is raging to prove himself at Villa.
"If you're not playing football people have got something to say about you and criticise you," the former Swansea midfielder told the Telegraph.
"There is an image of you not caring about football, having money and the average footballer going, 'He's another one who's being paid and doesn't care'."
"But people who know me, my family, know that's not true. I still have the love of the game and want to be out there and prove myself," Sinclair concluded.