Box CEO Aaron Levie brands NSA and GCHQ spying on US technology firms as "extremely bad" and calls for Facebook and Google to drive change.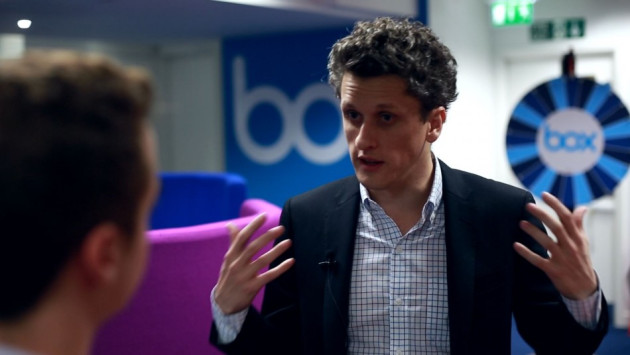 Speaking to IBTimes UK, Levie called on Facebook and Google to take a stand against the actions of the US and UK governments, and although admitting his company has little to do with the type of data captured by the agencies, Box could still participate in improving relations between the NSA and technology firms.
Levie said: "To be really clear, it's obviously extremely bad what the NSA has done - both the actions and the inactions of not talking about the oversight and checks and balances that exist. There's not a lot of visibility, as much as we would like, between the relationship of the tech industry and the NSA."
Box provides cloud storage and collaboration tools for individual users and large businesses to hold and share data safely and securely online; Box's service is similar to that of Dropbox and Google Drive, but with a focus on delivering a simple, consumer-led interface to enterprise customers.
Optimistic for change
Speaking of the NSA's practices, as disclosed by documents leaked by former agency contractor and whistleblower Edward Snowden, Levie said: "We're optimistic that those sets of factors will change and will evolve."
Although the revelations have raised deep-rooted concerns over using the internet for private communication, Levie doubts users looking for a place to store their documents will opt to stay offline.
"From a privacy and security standpoint, what we see is most customers aren't choosing to use the cloud or not use the cloud, they're choosing what cloud to use when they have to share and they have to work more productively."
Find a better way
Because Box deals more with the storage of data rather than communication, which has been the main focus of leaked NSA and GCHQ documents to date, Levie says his company isn't as involved as the likes of Google, Apple and Facebook.
"The good news is we don't actually have a lot that brings us into this world, so it's more for me a personal and philosophical standpoint," Levie explains. "We just believe the tech industry and the government need to find better ways of working together, because the way things are set up today is not tenable and we need to make sure that gets improved."
Going forward, the 28-year-old suggests Box "might participate in some small way in helping those relations," but believes it is "going to be more a role of a Google or a Facebook to drive a lot of that change."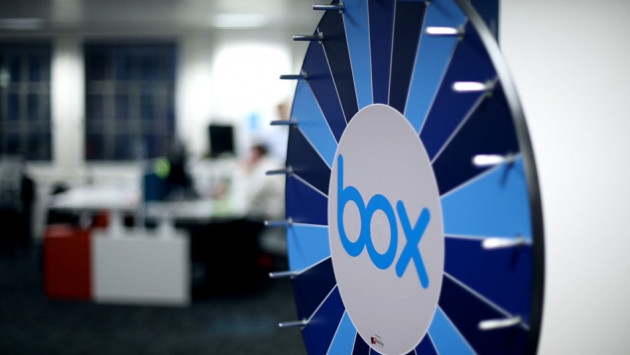 Going public
Levie also spoke to IBTimes UK about Box's future as a public company. "The path that we're on is certainly to build an independent company that could potentially IPO [offer an initial public offering of shares]," but he refused to give an indication on when this might happen.
Having seen Facebook initially struggle as a public company, Levie says there were "lessons that any leader or business should learn," from that process, which saw the social network valued below its IPO level for 12 months.
On the face of it, Box's cloud storage service is no different to other free products from Google, Microsoft and Dropbox. But where Levie claims his company stands out is its ability to upsell from a consumer-facing service to one aimed at enterprise use, while keeping the same, simple user interface.
Scale out
"We're all going to look very similar at the end user level. Our differentiation really is taking that level of simplicity for the end user and mirroring that with an enterprise strategy that lets the CIO [chief information officer] of a company scale out and sanction Box for their entire set of employees."
Box's enterprise customers include eBay, Disney, National Rail, Gatwick airport and phone network EE.
Freemium
Behind Levie's extrovert exterior there's a business brain which isn't afraid to experiment with the growing popularity of the freemium business model. Box is used freely by "the vast majority" of its 20 million customers, but for every million freeloaders, some businesses will stump up and pay for extra functionality. Although described as a "large number...producing a very strong business," Box and Levie refuse to disclose how many users pay.
Box offers 10GB of storage for free, 100GB for £3.50 per user, per month - rising to £11 for 1,000GB - while its unlimited enterprise package is not priced publicly.
Levie describes the freemium business model as a "distinct competitive advantage over incumbent technology companies...for our strategy we determined that was the best way to enable end users to be successful with our tool."
Giving Box away for free allows it to "grow at an exponential rate in any organisation," but Levie accepts the strategy is "not a requirement or the best strategy for other types of companies.
Read More: