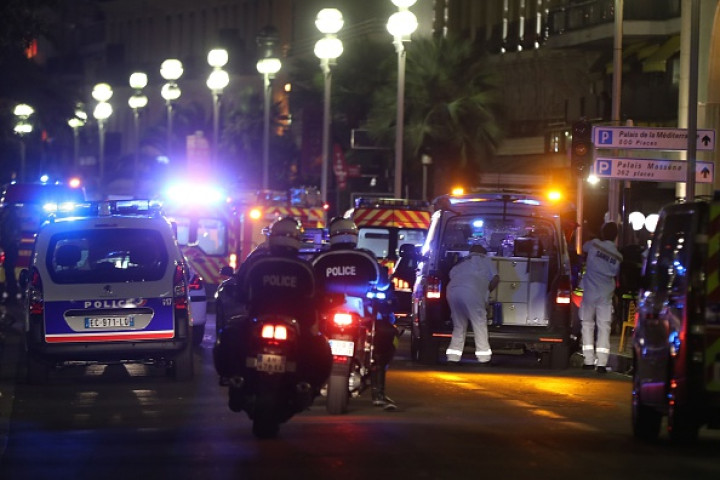 Facebook has helped reunite a couple with their eight-month-old baby boy who was separated from them during the tragic Bastille Day truck attack in Nice. The parents were separated from their son, who was in a blue stroller, during the mayhem caused by a truck driver deliberately ramming through a 30,000-strong crowd that gathered to watch fireworks. The attack killed 84 people, including 10 children.
Tiava Banner, the baby's aunt, sent out a fervent appeal on Facebook urging people to contact her with any information about her nephew's whereabouts. "We have lost our eight-month old baby," the post read. "Friends of Nice, if you have seen him, if you were there, if you have picked him up, please contact me."
The frantic Facebook post soon was soon shared more than 22,000 times until it was updated around an hour later saying the child was found safe and sound, thanking two women named Catherine Preun and Joy Ruez.
A local resident reportedly found the baby and took him home and contacted Banner she found the picture of the baby circulating online.
"Found! Thank you, Facebook and all those who helped," she wrote. "Other members of the family have been hospitalised. Prayers for my family and all of the families of victims."
Following the horrific attack, many people turned to social media to post photos and descriptions of their loved ones who were separated during the chaos after the attack.
On Twitter, multiple accounts including Recherches Nice and Urgences Nice were set up hours after the attack to retweet tweets from worried individuals who lost contact with relatives and friends amidst the turmoil. A page called Solidarité Nice has also had concerned people post messages of sympathy, prayers and condolences as well as missing persons posts.
Facebook also activated its safety check feature to allow users to mark themselves safe and update friends and family about their status during a crisis or disaster.
It was also the fourth time the social media network deployed the feature in less than five weeks after it did so following the mass shooting at a nightclub in Orlando, Florida, the terror attack in Istanbul's Ataturk Airport, and the deadly shootings in Dallas.