Facebook has launched Home, a new Android home screen and user interface which provides deep integration with the billion-member social network.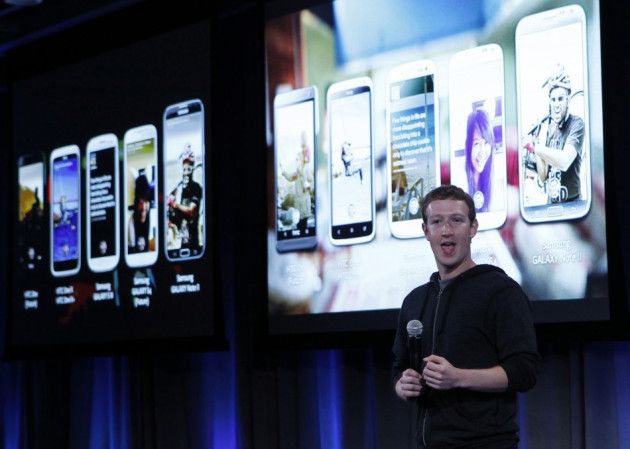 Announced by CEO Mark Zuckerberg at media events in California and London, Facebook Home takes over Android's lock and home screens, showing images, statuses and other content pulled from Facebook.
"We want this to feel like system software, not just an app that you run," Zuckerberg said.
In a bid to design smartphones around people rather than applications, Facebook Home lets you interact with your friends without going in and out of separate applications; having said that, Home is still just a swipe away from your app drawer.
As with HTC Sense and Samsung TouchWiz, Facebook Home is essentially an Android skin with a new home screen, lock screen and application launcher.
Chatheads
Chatheads is a feature that brings the profile pictures of friends to whatever you are doing. Say you're playing a game and receive a Facebook message from a friend, their face will appear in a small bubble at the side of the screen, which can be tapped on to reveal your conversation, moved around the screen, or thrown away to discard.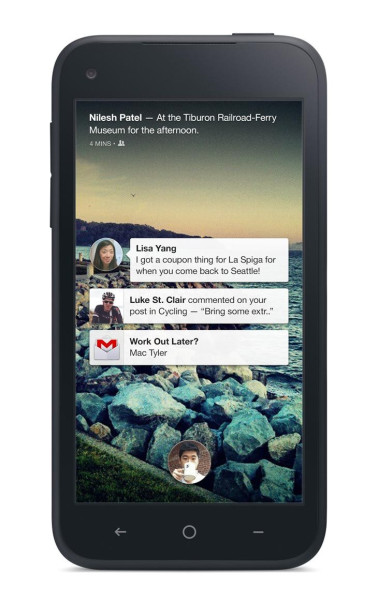 These Chatheads always appears on top of any application you have open, and like Apple's iMessage, the app blends Facebook messages and text messages into the same conversation, with the only difference being the colour of the Send button.
A lock screen with more value
Coverfeed is what Facebook calls the lock screen, which automatically slides from story to story, pulled from actions made by your Facebook and Instagram friends. You can swipe through these photo-centric stories, tap to Like or comment, and view comments already made.
The lock screen also shows your notifications, including Facebook messages, interactions, text messages and more. These can be swiped away or tapped on to be viewed.
With Facebook Home, the social network has created a user interface that looks nothing like Android and puts images front-and-centre.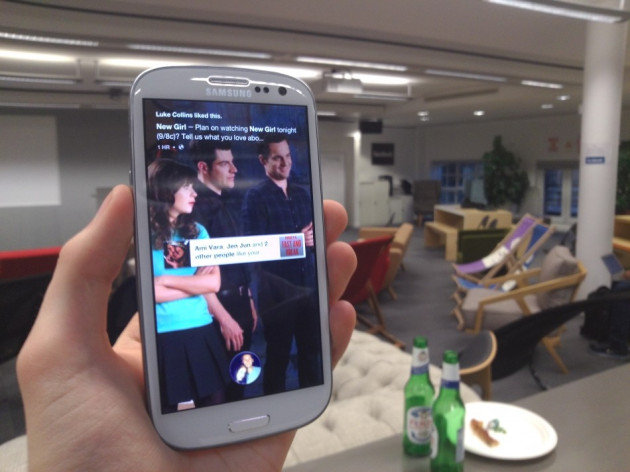 Home takes the emphasis away from apps, so instead of notifications being listed by app, they are listed by people, so you see all interactions from each friend in your notifications, rather than which apps they are using.
Although Facebook didn't mention adverts in its announcement this week, we have heard that the social network will monitor user behaviour once Home launches, with the intention to bring ads to Coverfeed in the future.
Users with the most recent Facebook app for Android will soon be given a link to download Facebook Home from the Google Play Store. Home for tablets will be available "within several months" after the smartphone version launches; Home will be updated every month with extra features.
As for a UK launch, the staff at Facebook's London HQ say a firm date isn't yet known, but it should arrive very soon after Home hits the US.
HTC First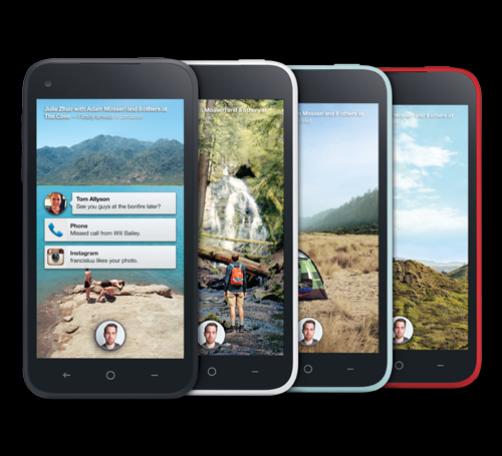 HTC and US mobile network AT&T have worked together to launch the first device built for Facebook Home, the HTC First. Feature 4G technology and branded as "the ultimate social phone", the First is the only phone with Facebook Home pre-loaded.
The HTC First will be available from 12 April for $99.99, with ore-orders starting now, although no details of a UK launch were given, although Zuckerberg said deals with EE and Orange were in the works to launch the First in the UK and France.
Home works on the HTC One X, HTC One X+, Samsung Galaxy S3 and Samsung Galaxy Note 2. Home will also work on the forthcoming HTC One and Samsung Galaxy S4, and on more devices in the coming months.