Facebook has added video recording to Instagram, allowing users to film and upload clips between three and 15-seconds long.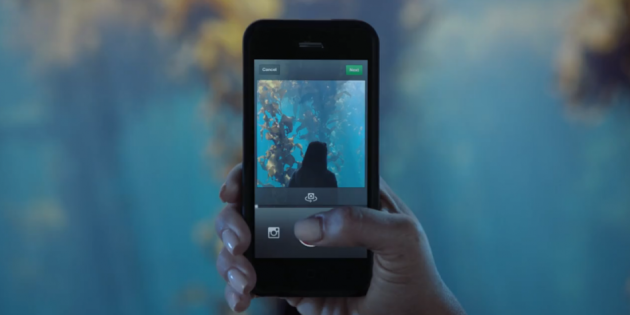 Instagram users will be able to add colour and image filters to their video clips, similar to the still photograph filters the service is known for.
Users of the iPhone version of the Instagram app will also be able to use a "cinema" function which stabilises the smartphones camera to stop recorded clips from being shaky.
With the addition of video recording to Instagram, Facebook will now compete with Twitter's Vine app which was launched earlier this year and allows users to film six-second clips and upload them to the micro-blogging site.
"Fifteen seconds of video [is] the right balance between not-too-short that constrains your creativity and not-too-long where you end up having to wait a lot of time for something to download," said Kevin Systrom, Instagram's co-founder and CEO, during a press conference.
Instagram differs from Vine not only in video length, but by allowing uploaders to select their own thumbnail image. Also unlike Vine, Instagram videos do not run on a loop.
To create video, users press and hold the record icon; they can stop at any time during the 15 seconds and resume recording by pressing the icon again. This control makes it easy to stitch together several clips into one continuous video. There's also a backspace button which removes the presvious clip - think of it as an instant undo command.
As well as adding video features to Instagram, Facebook recently announced that it would be adding hashtags, similar to those found on Twitter, to its own website.
"During primetime television alone, there are between 88 and 100 million Americans engaged on Facebook," wrote Facebook Product Manager Greg Lindley. "To date, there has not been a simple way to see the larger view of what's happening or what people are talking about.
"Hashtags are just the first step to help people more easily discover what others are saying about a specific topic and participate in public conversations. We'll continue to roll out more features in the coming weeks and months."
If Facebook is looking to compete with Twitter, it certainly has the advantage in terms of userbase. Instagram, which Facebook purchased in 2012 for over $750 million (£450m) currently boasts around 130m users worldwide. Vine meanwhile was only launched in October and has so far gathered 13 million users.