Zuckerberg's Hoodie Grabs the Headline as Facebook IPO Roadshow Begins
Facebook's IPO roadshow is unlike anything investors have ever seen, but away from the headline-grabbing figures, it was Mark Zuckerberg's hoodie that drew most attention.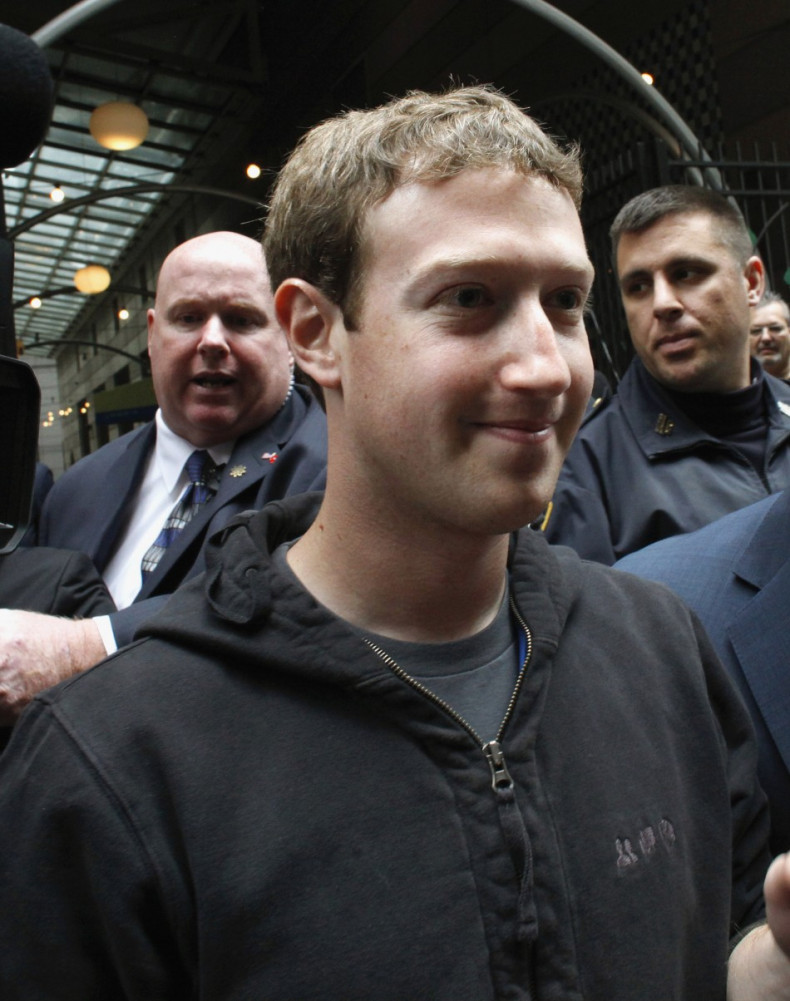 The 27-year-old CEO surprised investors by attending the opening stint of Facebook's IPO roadshow in New York on 7 May and opted for his signature hoodie, jeans and trainers while fellow board members wore suits.
Tight security and a high media presence led one investor to say that Facebook's roadshow - which will tour the US ahead of its flotation later this month - was "unlike anything we've ever seen," while others criticised Zuckerberg's choice of clothing for a formal event.
Away from his trademark hoodie, the Facebook founder and CEO defended his blockbuster purchase of the photo-sharing Instagram application for $1bn (£618m) - comprising 23 million shares and $300m in cash - declaring he made the purchase without consulting other board members, and would do so again.
When asked about the purchase of Instagram - which remains profitless despite growing popularity and 40 million members - Zuckerberg explained that he had waited until the application's user data reached a "tipping point" from which he believed it would grow significantly.
Following flotation - which is predicted to be on 18 May - Zuckerberg will retain roughly 57 percent of the social network, giving him ultimate control over any decisions the board makes, although he will face pressure from investors to act in their interests.
The company will sell off 338 million shares during its flotation, which are expected to raise between $9.4bn and $11.8bn - substantially larger than Google's 2004 IPO, which raised $1.66bn.
During the heavily-guarded New York event - where investors were reportedly escorted to the bathrooms by security - Zuckerberg was joined by Facebook's finance chief David Ebersman and chief operating officer Sheryl Sandberg.
A brief question and answer session followed, where Sandberg said that the company would be willing to sit down with Chinese government officials to discuss a potential partnership in the country. Facebook - along with Twitter, YouTube and others - is blocked in China, denying it huge potential for growth.
Although Facebook now has in excess of 900 million members worldwide and earned more than $300m on revenues of $1.1bn in the last quarter, the company will face pressure to monetise its mobile platforms.
Users can log into the site on iOS, Android, BlackBerry and Windows Phone devices but the mobile applications do not show adverts.
With ads providing 82 percent of Facebook's revenue and 488 million members using its mobile apps at least once a month, monetising them will be key.
Shares in Facebook are expected to cost between $28 and $35, providing a "compelling entry point" for investors, according to Susquehanna Financial Group analyst Herman Leung, as reported by Reuters.
According to a note published on 6 May by Pivotal Research Group analyst Brian Wieser, the share price will start at $30.
Wieser said: "Our conversations with investors to date suggest that concerns around revenue growth and the absence of mobile monetisation will linger for some time."