Why a Facebook Phone Could Spell Trouble for Google?
Android is struggling to maintain its identity, and a Facebook-centric phone from HTC could make things even worse for Google.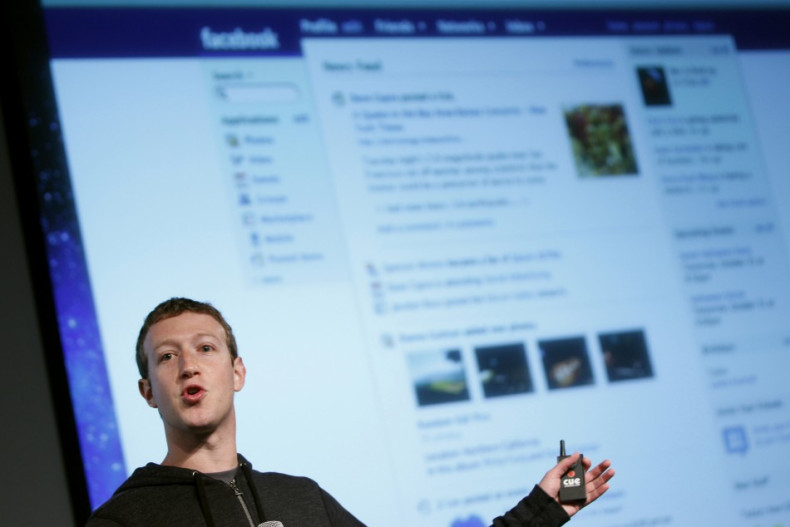 Facebook is holding a media event this Thursday at its Menlo Park, California headquarters. The media invites come with the tagline: "Come see out new home on Android"
Numerous reports and rumours suggest we will see a new phone from Taiwanese manufacturer HTC which will have the social network at its heart.
This is not the first Facebook Phone, with the HTC Salsa and HTC ChaCha both launching a couple of years ago with a physical Facebook button.
However, the HTC Myst (as it is codenamed) is likely to integrate Facebook not at a hardware level but at a software level, which could spell problems for Google and its Android platform.
The phone itself is likely to be a mid-range smartphone with a 4.3in screen, dual-core CPU and a 5 megapixel camera. The big attraction of the phone will be for those who want to use Facebook their primary interface, regulating Android to something sitting in the background.
Thanks to software from the new phone which was obtained by Android Police, we have been given a glimpse of how it will work.
Front-and-centre
While the new HTC phone will ostensibly run Android, this will be sitting in the background with Facebook's new app being front-and-centre.
The new Facebook app, to be called Facebook Home, will essentially become your default home screen and rather than logging into your Google account when setting up your phone, you'll log into your Facebook account.
We have seen this approach before. Amazon uses a similar technique on its Kindle Fire tablets, with its forked version of Android looking nothing like Google's stock version of the smartphone and tablet operating system.
Amazon uses this version of Android to put its content stores front-and-centre, with all apps, books, music and videos bought through Amazon's online stores. There is no access to Google's Play store on the Amazon Kindle range.
It is unclear if this will be the same on the new HTC phone, but considering Facebook or HTC does not have its own fully-fledged app store, Google Play is likely to remain - for the moment.
Permissions
Android Police looked at the software it obtained and found that among the permissions the new Facebook Home app needs are ones allowing it to read the settings for the stock Android launcher, the HTC launcher and most interestingly of all the TouchWiz Launcher.
The final permission indicates that Facebook is not likely to settle for having its new app only on HTC's phones, but is planning on extending it to Samsung phones too.
The upshot is that Android is becoming hidden, regulated to being the infrastructure upon which companies like Amazon, Facebook and Samsung build their own operating systems.
Android is a free and open operating system, meaning anyone can take it and build what they like on top. As the likes of Samsung's TouchWiz and HTC's Sense user interface become more sophisticated, the identity of Android is being diluted.
While Google is still the default content provider on these phones, as manufacturers look at new ways to make money from their smartphones they will increasingly look to offer more of their own content, as Amazon does.
Ability
While Samsung and HTC at the moment don't have the ability to offer the wide range of content Amazon has on offer, Facebook could. The social network has already flirted with providing video and music streaming services on its platform and is keen to develop its own App Centre.
It has been said that Google is losing its grip on Android, and even Andy Rubin, who was recently relieved of his position in charge of the platform he created, said earlier this year that Samsung was a potential threat.
Indeed at the recent high-profile launch of the Samsung Galaxy S4 the South Korean company didn't mention Google or Android once during its entire presentation - which seems odd for the launch of the phone which will be the best-selling Android phone of 2013.
Faceook has long been rumoured to be working on its own phone but these rumours have consistently been denied by CEO Mark Zuckerberg. Facebook is unlikely to move into the hardware business and using Android as a base for a Facebook UI is a smarter move, allowing it leverage the power of Android for its own benefit.