Facebook has removed a video showing the beheading of a woman, following comments from David Cameron branding the social network "irresponsible", and just days after it defended its reinstatement of the graphic footage.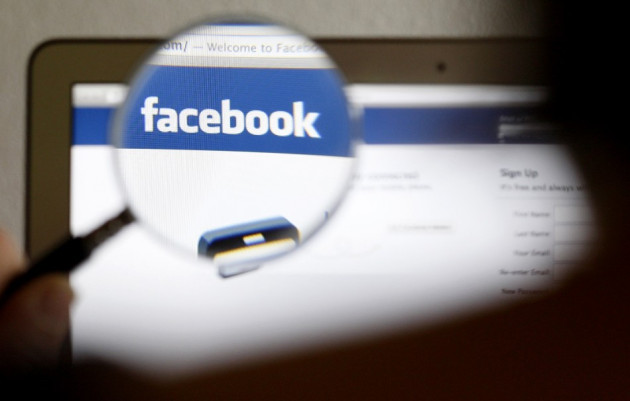 The billion-member social network also outlined plans to add warnings to graphic videos and photos, after it came under fire from the Prime Minister, who said Facebook must "explain its actions to worried parents."
Children as young as 13 can create accounts on the website, although this is not enforced, leading to some users inputting a fake date of birth to make a profile.
Facebook first removed the video, which shows a masked man beheading a woman and is claimed to have been filmed in Mexico, in May. But earlier this week the video reappeared and was not taken down despite more complaints from users.
The California company said on 21 October that gory videos are now permitted as long as the content is posted in a manner intended for users to "condemn" the acts, rather than celebrate them.
The video had been liked by 2,500 people and shared more than 17,800 times as of 21 October. Another copy of the same video has received 6,600 'likes' and has been shared more than 40,000 times.
But after the Prime Minister made his feelings felt in a tweet a day later, Facebook said it had decided to strengthen its enforcement of violent videos and photos, and would add warnings to content that, while deemed acceptable for the website, may offend some users.
Holistic look
Facebook said in a statement: "When we review content that is reported to us, we will take a more holistic look at the context surrounding a violent image or video. Second, we will consider whether the person posting the content is sharing it responsibly, such as accompanying the video or image with a warning and sharing it with an age-appropriate audience."
The beheading video in question was posted under the title 'Challenge: Anybody can watch this video?'.
Facebook added that, although it removes porography and hate speech, it will make a judgement on whether gruesome content is in the public interest, such as a video of a terrorist attack, or is being shared for "sadistic pleasure."
I'm pleased Facebook has changed its approach on beheading videos. The test is now to ensure their policy is robust in protecting children.

— David Cameron (@David_Cameron) October 23, 2013
In response to the removal of the video, Cameron tweeted: "I'm pleased Facebook has changed its approach on beheading videos. The test is now to ensure their policy is robust in protecting children."
Not a perfect policy
Speaking to technology blog Gizmodo before the video was removed for a second time, Facebook defended itself by saying how in some situations, graphic content should be shown.
"One instance that really brought the point [of lifting the ban on graphic content] home occured earlier this year. It was the Boston marathon bombing, and there was a gentleman whose legs had been blown off. If we'd had a more conservative stance, that image would not have been allowed on the site.
"What we want to do is give folks the right balance of being able to control what it is they're seeing. We're definitely aware that this is not the perfect policy. We're always trying to improve it."
While violent and gory videos are still allowed on the site if deemed in the public interest, content banned by Facebook includes, according to the site's terms and conditions, "photos that show a fully exposed breast". While photos of breastfeeding are allowed, Facebook will remove images if "the child is not actively engaged in nursing".
Web security expert Graham Cluley blogged to say: "Facebook - you are seriously screwed up."