The owners of a website for buskers to share videos of their performances have been threatened with legal action from Facebook, which claims their Facebusks name breaches the social network's trademark.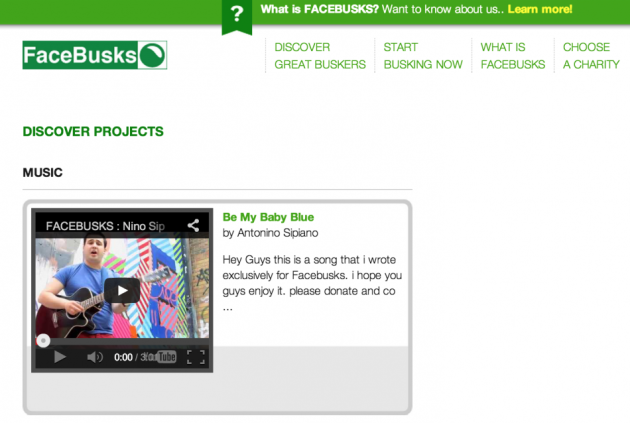 Facebusks.com 28-year-old founders Jor'el Mitchell and Servais Louis of Dalston, east London, have been told to abandon the website in a move they described as a "devastating blow", reports The Times.
Despite the setback, the pair are preparing to challenge the Californian social network for the right to use the name.
"How can a company say they have a monopoly on the word 'face'?" Mitchell said.
The website, which was created four years ago, allows people to show off their music, dance and art talents by uploading videos of their performances to share with others, without the pressure of performing on the streets in front of a live audience; the site also works as a fundraising platform where money can be donated to a charity of the busker's choice.
"We are redefining the word busking and how it works," Mitchell told online newspaper The Voice. "I might feel I'm talented, but haven't got the guts to go on the street and do it myself."
Following four years of developing and sourcing funding, the pair claim the website is worth $200 million (£125m).
But as they planned to expand into the US and Europe and apply for a trademark, a letter sent from Facebook's lawyers read: "It is obvious that the marks are similar and that relevant consumers may establish a link between Facebook's earlier signs and [the Facebusks name].
Facebook has asked the men to withdraw their trademark application and abandon the website entirely. The social network's lawyers suggested this action would end the dispute on "amicable terms" and avoid "unnecessary expenses for both parties."
The lawyers added that, if the website was not abandoned and trademark application cancelled, Facebook will "use all of the means available to them to contest the registration."
In 2010, Facebook was granted the use of "face" as well as "book" by the US Patent and Trademark Office, but Mitchell and Louis believe this only applies to Facebook's work as a "telecommunication" company, and does not apply to their website, which they were trying to file under the category of "entertainment".
Mitchell added: "We chose the name as it reflects the one-on-one experience a busker can now have with their audience."
A Facebook spokesman did not reply to an IBTimes UK request for comment.