Labour's shadow Northern Ireland secretary Owen Smith has said that Theresa May should force the devolved government to accept same-sex marriage if power-sharing talks fail.
Democratic Unionist Party (DUP) leader Arlene Foster has said there is "no current prospect" of a deal to restore power sharing with Sinn Féin at Stormont. Northern Ireland has been without a devolved government since the last one collapsed in January 2017 amid a renewable energy scheme scandal.
Both Sinn Féin and the DUP blamed each other for the failure of the talks.
In a statement, Smith said Theresa May's Northern Ireland Secretary Karen Bradley should now "take forward issues such as equal marriage".
"This is desperately disappointing news, especially as there had been widespread hope last week that a deal might be reached," Owen's statement read.
"It seems clear, however, that the cause of the breakdown was the DUP's unwillingness to accept legislation to support the Irish language or marriage equality.
"Their lack of leadership on these issues, despite their powerful position in Stormont and Westminster, leaves Northern Ireland without an accountable government or a voice in the Brexit negotiations."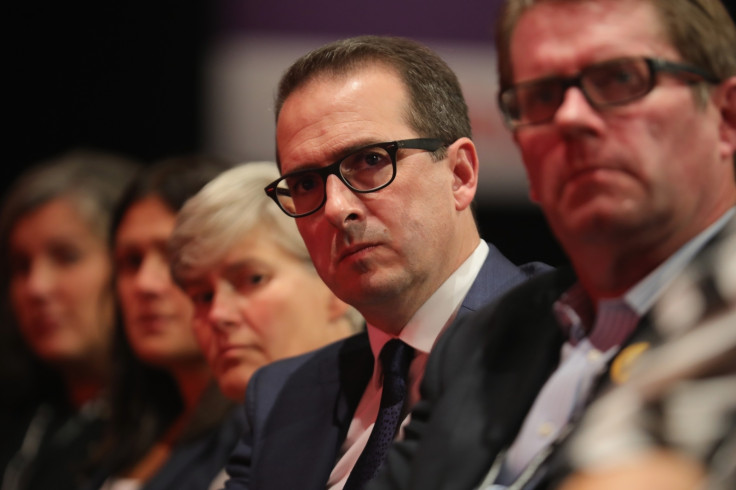 Northern Ireland is the only part of the UK that is yet to recognise same-sex marriage in law, despite several attempts to introduce marriage equality through the devolved assembly.
The socially-conservative DUP has staunchly opposed the bills, vetoing them using petitions of concern, which were designed to safeguard minority rights in the region.
The power-sharing talks are believed to have collapsed over a proposed Irish language act. A key Sinn Féin demand, the act would put the Irish language on a par with English. However, the DUP has said it would only accept the proposal if Ulster Scots was also added to the law.
"Karen Bradley will now have to explain how she hopes to get the DUP back to the table, and if that proves impossible, how she is going to take forward issues such as equal marriage, as well as dealing with tough decisions on health, education and infrastructure that have been left unresolved for 400 days," Owen said.