Falkland Islands To Hold Referendum On Sovereignty [VIDEO]
Falkland Islanders polled on political status in move backed by Prime Minister David Cameron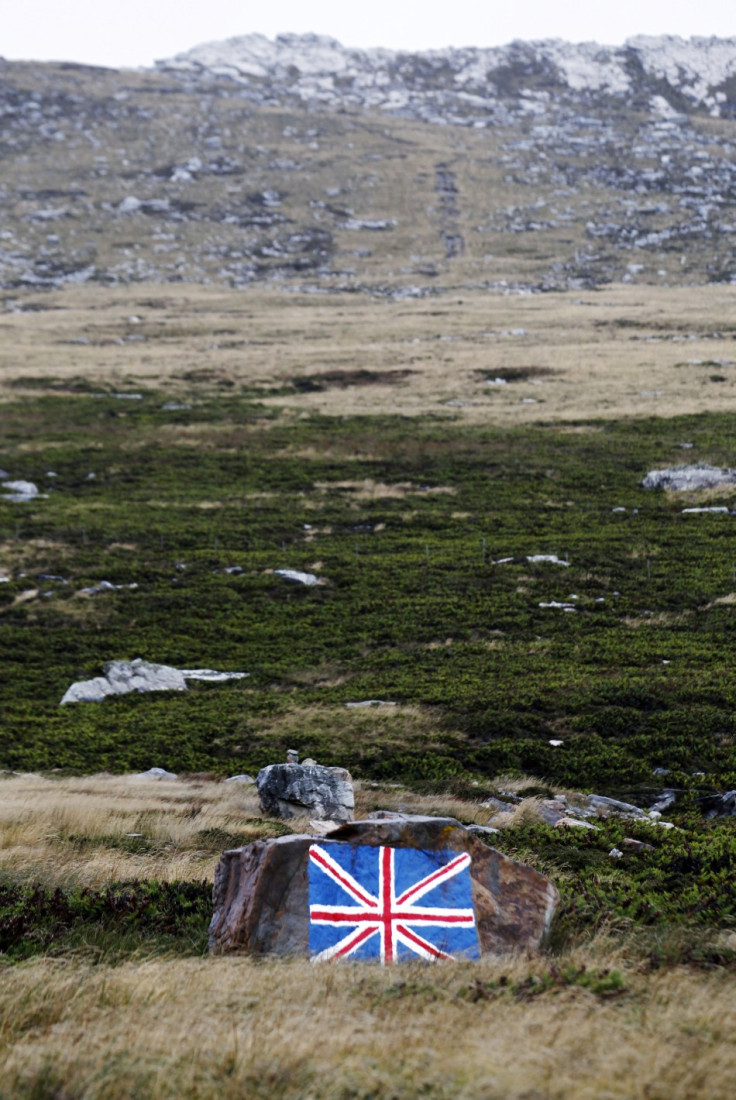 Falkland Islanders are to hold a referendum on their political status, the islands' government said Tuesday in a move backed by Prime Minister David Cameron.
Two days ahead of the 30<sup>th anniversary of the liberation of the Falkland Islands, the regional government announced the plebiscite. Falklanders will be asked to decide on their political status after months of escalating tensions between the UK and Argentina over who should control the territory.
The islands' government hopes the referendum result will send a strong message to Argentina President Cristina Fernandez de Kirchner that islanders want to remain British, the AP reports.
"We are holding this referendum not because we have any doubts about who we are and what future we want, but to show the world just how certain we are about it", said Gavin Short, chairman of the Legislative Assembly.
"I have no doubt that the people of the Falklands wish the islands to remain a self-governing overseas territory of the United Kingdom.
"We certainly have no desire to be ruled by the government in Buenos Aires, a fact that is immediately obvious to anyone who has visited the islands and heard our views.
"The Argentine government deploys misleading rhetoric that wrongly implies that we have no strong views or even that we are being held hostage by the UK military. This is simply absurd," he continued.
Falkland Islanders' choice
Cameron issued a statement welcoming the initiative.
"I have always said that it is up to the Falkland Islanders themselves to choose whether they want to be British and that the world should listen to their views. Thirty years ago they made clear that they wanted to stay British. That's why British forces liberated the island from Argentine invaders," he said.
"Now the Argentine government wants to put that choice in doubt again by shouting down the islanders' ability to speak for themselves and punishing them for exercising their own free choice. That's why it's absolutely right that the islanders have set out how they intend to make their voices heard once more. And Britain will be resolute in supporting their choice.
"Next year's referendum will determine beyond doubt the views of the people of the Falklands. Britain will respect and defend their choice. We look to all U.N. members to live up to their responsibilities under the U.N. Charter and accept the islanders' decision about how they want to live."
Foreign Office Minister Jeremy Browne echoed the prime minister's position, calling the referendum a "truly significant moment".
The South Atlantic archipelago has been under British control since 1833, except for the 74 for days in 1982 when Argentina invaded. Argentina argues it should have control over the territory it calls Las Malvinas.
Margaret Thatcher sent 27,000 troops and more than 100 ships to retake the islands when they were taken by Argentinian forces.
© Copyright IBTimes 2023. All rights reserved.