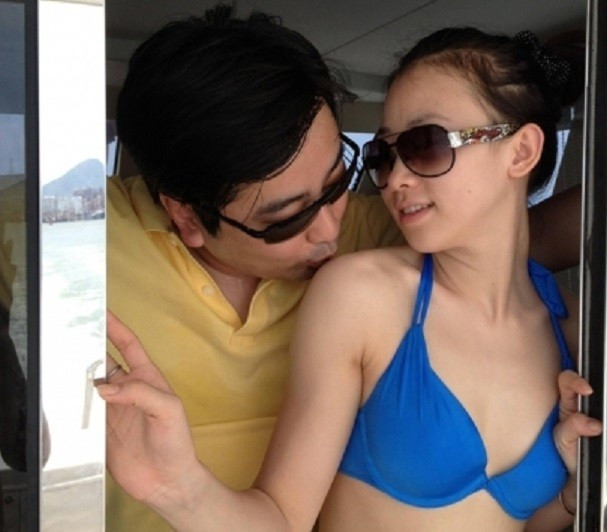 A Chinese anchorwoman has become the latest mistress to expose her lover as a possible corrupt official, after a string of similar cases.
Ji Yingnan, 25, a TV host for the China Travel & Economic Channel, claimed she was swamped with lavish presents by her partner Fan Yue, an official at the State Archives Administration, for four years before being dumped.
Ji wrote on China's popular microblogging site Sina Weibo of how she met Fan in 2009, while he was working as inspector of legal affairs at the Communist Party Central Committee.
Fan told her he was single and started covering her in gold, the South China Morning Post reported.
He handed her some 10,000 yuan (£1,000) a day and gifted the young TV host a 700,000-yuan Audi just a few months after they started dating.
The relationship went on smoothly for four years, during which time Ji claimed she received a total of more than 10 million yuan from her caring lover. Fan even proposed to her in public in 2011.
"But it turned out he's got a wife and a family," Ji wrote on her verified account. "He gave me some 'economic compensation' and then dumped me at the end of last year."
One of his last presents was a Porsche, she said.
The posts, accompanied by intimate pictures of the couple, were taken down after one day and Ji has been banned from Sina Weibo.
Chinese president Xi Jinping has pledged fight corruption in the Communist Party and Ji's account of Fan's lavish expenses may have caught investigators' eyes. Even top-ranked party officials are officially paid just frugal salaries of a few thousand pounds a year.
However Ji claimed she had to take to Sina Weibo to retaliate on her ex-lover and see him punished, because authorities eventually tried to cover up the scandal instead.
The woman said she contacted the State Archives Administration, the party's General Office and the Central Commission for Discipline Inspection to expose Fan's wrongdoing but was either blocked by security guards or ignored.
The two bodies were possibly complying with guidelines on how to deal with whistle-blowing mistresses set out by the Communist Party's mouthpiece newspaper People's Daily earlier this year.
In the wake of two high-profile scandals involving sex and bribes, the newspaper wrote that China should not rely on angry lovers to fight corruption.
"Even though at times, for many reasons, mistresses are led by fallings out with corrupt officials to denounce them, at the root of the issue, both their motives are the same - to satisfy each other's greed," an editorial by the People's Daily read.
"Some directly solicit bribes or seek huge illegal profits. To pin anti-corruption hopes on them is to go in for evil attacking evil," it said. "It is not the right path for the will of the people."
The article was published after Liu Tienan, the former head of China's top planning agency, was put under investigation for his mistress told a journalist he was involved in murky financial deals.
The People's Daily also pointed the finger atthe case of an ex-nursing student, who revealed she was used to set up a honey trap against Chongqing city official Lei Zhengfu, to blackmail him with a sex tape and obtain favourable construction contracts. The scandal led to the sacking of 11 officials.
According to a microblog on Xinhua state news agency, Fan was also forced to resign once his philandering behaviour become public. However the news post was later deleted.