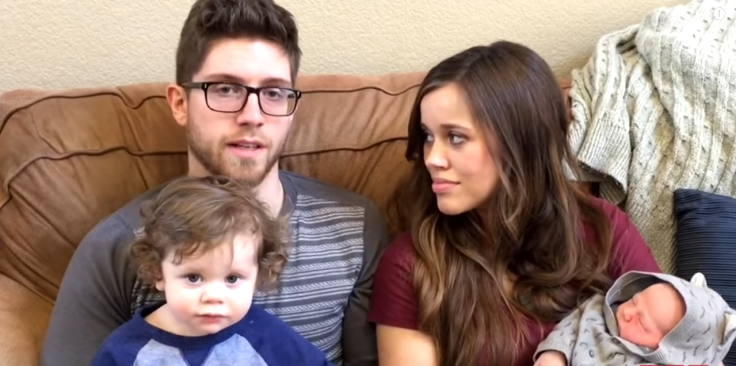 Jim Bob and Michelle Duggar's family continues to grow. Their daughter Jinger has recently announced that she is expecting her first child with husband Jeremy Vuolo.
To celebrate the news, her elder sister and another popular Duggar girl, Jessa, shared a series of photos on social media, but what caught attention of the family's fans was a photo of Josh and Anna kissing each other while posing with their four children.
"3 weddings in less than a year's time, with @jeremy_vuolo & @jingervuolo, @austinandjoyforsyth, Joe & Kendra. 3 new babies (all boys) born in 2017, Henry, Samuel & Mason! And now... 3 new babies due in 2018! Boys or girls, what are your guesses?" Jessa, the mother-of-two wrote in the caption of the big family photo she shared on Instagram. The photo comprised the Duggar parents and their ever-increasing brood.
Jessa also shared the loved-up photos of each of the married couples along with their children. However, fans were shocked to see Anna and Josh's photograph.
The disgraced son of Jim Bob and his wife Anna went through couple's therapy after Josh returned from a brief stint at a faith-based rehab. He had previously admitted to cheating on his wife by using a fake account with Ashley Madison.
"I feel sorry for Anna. I can't imagine feeling that my religion forces me to stay married to a cheater and a child molester. She must be terrified of leaving the room when Josh is around those babies," one social media user wrote, reacting to the post.
"She has no choice. Obviously. Women are just chattel in that cult," another added, taking a dig at the strict rules of an Evangelical Christian family.
"She's always been under one of their roofs... She might have been with her parents at some point if I recall correctly, but they are no better. Her brother wanted to get her out, but, he didn't stand a chance," wrote another Instagram user.
Many assumed, Anna will leave Josh and move on with her life but the couple eventually reconciled and conceived a baby post their therapy. In the photo, which was most possibly shot sometime in September 2017, the Duggar daughter-in-law looked heavily pregnant. Month's later she gave birth to their fifth child, Mason. They also share four other children Mackenzie, Michael, Marcus and Meredith.
There were some Duggar family fans, who chose to ignore Josh and Anna's family photo and congratulated Jinger, who issued a statement about her first pregnancy on 3 January. "The past 14 months have been the best of our lives as we have had the wonderful privilege of beginning our journey through life together in marriage," the Counting On stars told Us Weekly.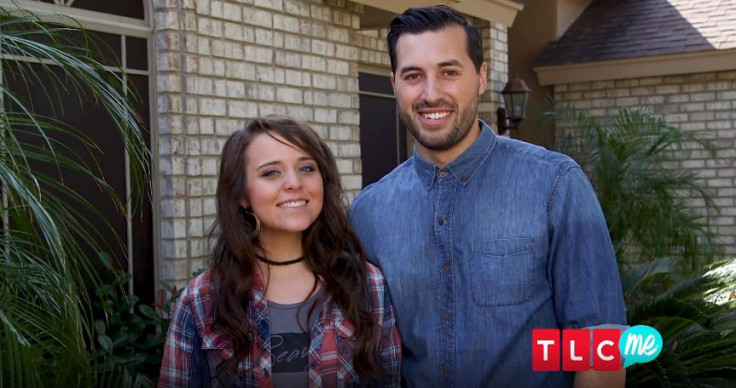 "We both looked forward to the joys of marriage but neither one of us fully understood just how amazing the start of this journey would be. Truly, the Lord's mercies are new every morning! Now, the journey has taken an exciting turn: We are expecting our first child!" the statement added.
In a video released by TLC, the broadcaster of their family docu-series Counting On, the couple gushed about the baby and their love for each other. "When Jinger and I found out, we were thrilled to know that we were going to be parents," Jeremy said.
"It's super exciting. It's just hard to believe that we're already at this stage in life," the 24-year-old Duggar daughter added.