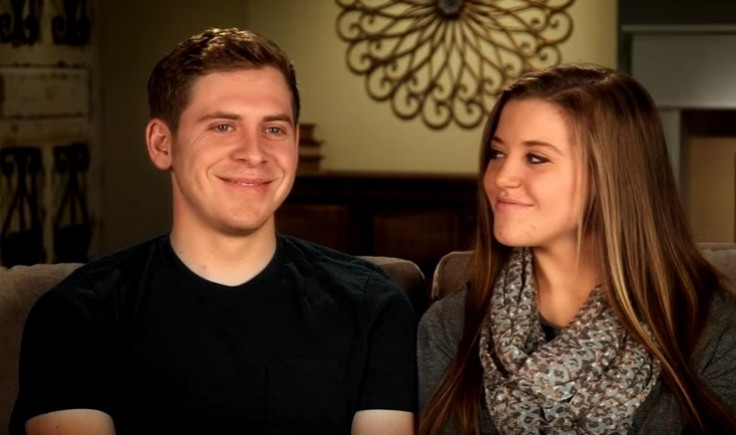 Joy-Anna Duggar has finally debuted her massive baby bump in a special Christmas post, months after announcing her pregnancy. The fifth daughter of Jim Bob and Michelle celebrated a low key Christmas with husband Austin Forsyth by going on a romantic dinner date.
The couple shared their sweet moment on Instagram as the 19-year-old wore a full-sleeved top and black skirt revealing her baby bump. The sweet picture, which had a caption that read "Christmas date night", propelled fans to ask about her due date.
"She's so big almost ready to pop for sure," said one. "I'll be surprised if she makes it until March," added another.
One of their followers tried to do the math from the reality star's wedding to her pregnancy announcement and commented: "I'd say she's about 30 weeks. Cause when she posted about the baby is the size of a bell pepper, the pregnancy app says that's 18 weeks."
The evangelical Christian family has strict rules for their children regarding courtship and wedding as one is not allowed to kiss or hug her partner until their wedding. But due to her big belly, some of the social media users still feel she had sex before her marriage and they don't see any reason to hide it. "You know, it's ok to admit that you guys got pregnant before getting married," said one.
In another post, the couple shared a sweet note revealing why Christmas is the best time for them in the year. "Christmas is our most favourite time of the year, we love spending it with family & friends, and eating lots of amazing food! But, that's not the real reason for this time of year, It's Jesus Christ. He came to earth to die in our place and gives each of us the choice to receive His gift of salvation or to reject it. If you don't know where you are going to spend eternity, please, believe in the Lord Jesus Christ, repent from your sins and you can be saved," they captioned.
The Counting On star announced her pregnancy in August this year. "Austin and I are SO thankful to announce that we are parents!! Even before we were married we prayed that God would give us children and we are so blessed that he has given us this baby. The baby has its own unique fingerprints, which is different from anyone else's. All organ systems are in place" they had captioned the post enclosing three photos.