Fans are feeling sorry for Maya Jama after she was "pied off" by boyfriend Stormzy at the Brits last night.
The 24-year-old rising star stunned in a glittery pink blazer dress by Henry Holland at the music awards ceremony, where all eyes were on her on the red carpet as she presented a Facebook live with Professor Green.
But it was her rapper boyfriend of three years who stole the show with his two big wins before closing the night with an epic performance.
Before picking up his British Male Solo Artist and MasterCard British Album of the Year gongs up on stage, the rapper was hounded by his excitable entourage, leaving Jama unable to give him a congratulatory kiss.
After the budding TV presenter was shunned to one side, eagle-eyed fans took to Twitter to comment on Stormzy's dismissive behaviour.
One person tweeted: "Maya Jama just wants to Lips Stormzy but the mandem ain't letting it happen."
Someone else said: "Love Stormzy but id be fuming if I was Maya Jama completely pied off "
A third said: "Congratulations, well deserved!Next time maybe acknowledge your girlfriend and stop her being pushed aside by one your friends! @MayaJama #thankALLyourlovedones."
Others also pointed out that while Stormzy, real name Michael Omari, thanked his team and family, he failed to acknowledge Jama.
One social media user added: "Felt really sorry for Maya Jama tonight, gal just wanted to hug her man and she didn't even get a shout out."
As someone else commented: "#BRITs2018 Stormzy seemed to blank Maya Jama on both awards. With a mrs like that he should have been lifting her onto his table for a kiss before he went on stage."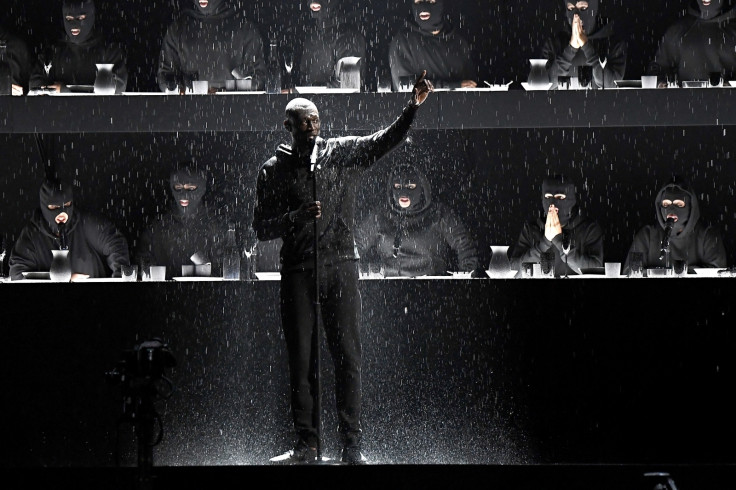 The south London grime superstar didn't fail to impress with his onstage performances however, with one person stating: "Imagine being @MayaJama right now at the Brits after seeing her man pick up an award and seeing him smash his performance.. she must be so proud."
Stormzy revealed to the crowd that his album Gang Signs And Prayer was "the hardest thing" he had done in his life.
He said on stage: "I've never worked on something like this in my life. We made something I feel that is undeniable, that I can stand by today."