Liam Payne has broken his silence to praise his girlfriend Cheryl amid rumours they are about to break up.
The former One Direction singer, 24, has kept mum since it was reported last week that he was seeking advice from lawyers over how to protect his £54m fortune.
Following the launch of Cheryl's Trust centre in Newcastle – a project she has been working on for seven years – Payne commented on a photo of his partner on Instagram.
The gushing statement read: "Very proud of you!! How you find the time to do this I'll never know.
"Over many years you've put all this together and put your heart into such a great cause! I hope one day I can do the same."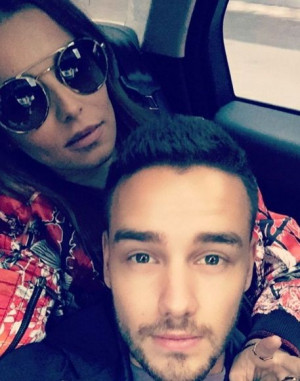 Fans were quick to comment on the solo singer's supportive remark, with one person writing: "Boyfriend (surely future husband) goals, you're really cute Leeyum! "
As another said: "@liampayne great man."
A third added: "@liampayne Liam who-stopped-the-rumours-with-only-one-comment Payne. I love you."
Payne's gushing comment came hours after Cheryl addressed speculation of a split on BBC Breakfast.
When presenter Dan Walker asked about the rumours of strife in her persona life, she said: "No, it doesn't bother me at all because my focus is solely on this.
"I've waited seven years to be here. None of that matters. That's what's important to me."
Prior to this, Payne insisted he was "not fully settled down" as he continues to jet-set around the globe amid his chart success. It follows the report that he has sought legal advice as friends worry they could split within weeks.
A source close to the couple told The Sun: "Liam has sought some legal advice but he still wants to make it work. It's just sensible to be prepared for all options.
"With a young son and a number of assets between them there is more to breaking up than just parting ways. He hopes it doesn't come to it but he's just being careful."