Fans Threaten To Boycott I'm A Celebrity Get Me Out Of Here For Hosting Nigel Farage
Fans of I'm A Celebrity Get Me Out Of Here have pledged to boycott the show for casting Brexit Party Leader Nigel Farage.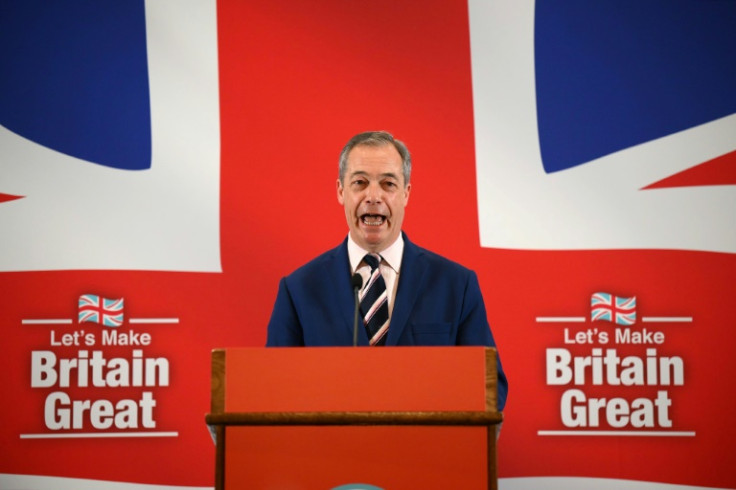 Fans of the ITV show 'I'm A Celebrity Get Me Out Of Here!' have threatened to boycott the new series after it was revealed that Brexit Party Leader Nigel Farage would be appearing as a new campmate.
Last week, ITV announced the line-up for the 2023 jungle competition, which is set to air on Sunday 19 November.
The show will once again be hosted by Ant McPartlin and Declan Donnelly who will welcome the new group of celebrities, including Nella Rose, Jamie Lynn Spears, Sam Thompson and the former UKIP Leader
On November 13, Farage addressed his followers on social media when he declared: "The rumours are true... I'll see you in the jungle!"
Due to the Brexit Party Leader being accused of inciting xenophobia and fascist views, viewers have been left enraged at the thought of Farage's involvement.
Farage has also been criticised for promoting extreme right-wing views on subjects like the gender pay gap and immigration.
Multiple petitions have also been launched and are circling the web, calling to get the "hateful" Farage removed from the show.
One viewer called Farage's casting "a cynical bid to boost its ratings", going on to argue that the producers should not be "giving publicity" to an "extremist" who "has assisted in doing untold damage to this country."
Some fans have taken to calling for a boycott of this year's 'I'm A Celebrity Get Me Out Of Here', noting that Farage could gain even more followers from his involvement in the series.
On X, formerly Twitter, one viewer wrote: "Boycott #ImACeleb! Retweet if you agree!"
The viewer went on to note: "@ITV are sanitising the deplorable Nigel Farage. Nigel Farage does not reflect the nation's values!"
Last year, Matt Hancock, the former Secretary of State for Health and Social Care, was named the Jungle's most controversial contestant after he was publically disgraced for violating his own social distancing rules by having an affair with aide Gina Coladangelo.
Viewers criticised the show for Hancock's involvement after it was estimated that he received a huge £320,000 paycheck for taking part in the show.
Like Hancock, Farage admitted that he had also been offered "really quite substantial sums of money" when he landed in Australia ahead of the line-up revelation.
On his GB News show, Farage also said that producers have offered him the show several times in the past and that he was "seriously considering" the series.
It has since been reported that Farage will be paid a staggering £1.5 million for taking part in the competition.
Farage's wealthy contract trounces Noel Edmond's £600,000 that he received for the show in 2022, and is three times the highest fee paid to a celebrity in the show's 21-year history.
In a statement posted on X, Comedian London Hughes wrote: "If I went on #ImACeleb and found out I was on the show with Nigel Farage, I'd leave and sue for racial negligence... but that's just me. I'd say that I'm quite shocked that ITV is platforming a racist as a form of entertainment, but nothing really surprises me anymore."
Radio DJ and Journalist Danny Baker also took to social media to criticise Farage's casting.
Baker added: "Nigel Farage being put into the jungle by @ITV shows how insensitive, crass, tone deaf, idiot provocative, morally bankrupt a network they are."
One fan responded to Farage's casting on X and contested the call for his sacking with: "I hope everyone gives Nigel Farage a chance on #ImACeleb."
"I don't always agree with everything he says, but I can assure you he is a genuinely decent, top man. Have an open mind and just maybe you'll be surprised," she added.
© Copyright IBTimes 2023. All rights reserved.