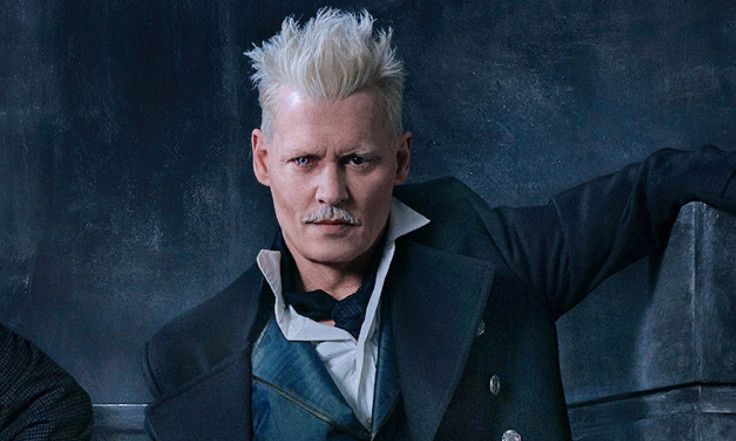 David Yates, the director of Fantastic Beasts and Where to Find Them along with next year's follow-up, has defended casting Johnny Depp in the new film after abuse allegations surfaced.
Depp will play the villainous wizard Grindelwald in the Harry Potter prequel series. Depp first appeared as the character at the end of Fantastic Beasts in 2016 but using him again, in The Crimes of Grindelwald, has prompted an outcry.
Yates told Entertainment Weekly: "There's an issue at the moment where there's a lot of people being accused of things, they're being accused by multiple victims, and it's compelling and frightening.
"With Johnny, it seems to me there was one person who took a pop at him and claimed something. I can only tell you about the man I see every day: He's full of decency and kindness, and that's all I see."
Yates was referring to Depp's ex-wife Amber Heard, who accused the star of emotional and physical abuse during their year-long marriage. She released a video online of Depp angrily discovering that she was filming him and a picture of herself with a black eye.
Heard later settled the case and she and Depp issued a joint statement drawing a line under the matter.
"Whatever accusation was out there doesn't tally with the kind of human being I've been working with," Yates continued.
"Some of the women in [Depp's] life have said the same thing — 'that's not the human being we know'," he said. They included Winona Ryder and Vanessa Paradis, who both publicly defended him.
"It's very different [than cases] where there are multiple accusers over many years that need to be examined and we need to reflect on our industry that allows that to roll on year in and year out. Johnny isn't in that category in any shape or form. So to me, it doesn't bear any more analysis. It's a dead issue."
Following the release of the cast photo, a number of people took to social media to criticise Depp's continued presence in the series. Some threatened to boycott the picture.
Fantastic Beasts: The Crimes of Grindelwald will see Depp's dark wizard escape prison and venture to Paris, where the film's heroes will attempt to stop him. It will see Eddie Redmayne's Newt Scamander reunite with Katherine Waterston's Tina Goldstein and Dan Fogler's Jacob Kowalski.
A younger Albus Dumbledore, played by Jude Law, will also feature.
The film is set to be released in November 2018.