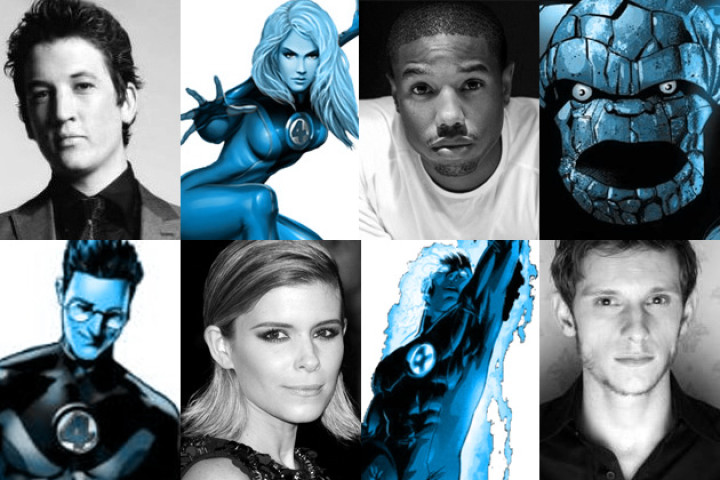 The first trailer of Fantastic Four reboot will arrive in theatres when Kingsman: The Secret Service, releases on 13 February.
The movie, based on Marvel Comic books with the same name, has Miles Teller, Kate Mara, Michael B Jordan, and Jamie Bell as the lead characters who venture into outer space in a space capsule and face a fierce accident that changes their physical form.
The Marvel movie was subjected to countless rumours. According to one, the film did not turn out as planned by Twentieth Century Fox, hence it was being worked on; while other rumours described the project as a mess.
However, the movie's screen writer and producer Simon Kinberg finally broke his silence and said that the movie "will be great to watch".
"To confirm - Fantastic Four will be doing 3-4 days of additional photography with director Josh Trank and some key cast members. We are very excited about the film and can't wait for you to see what we've been up to. And you will be able to do that very soon as I can confirm here that the teaser will be on Kingsman in theaters February 13," Kinberg told Screen Rant.
The official synopsis of the upcoming superhero movie reads:
The Fantastic Four, a contemporary re-imagining of Marvel's original and longest-running superhero team, centers on four young outsiders who teleport to an alternate and dangerous universe, which alters their physical form in shocking ways. Their lives irrevocably upended, the team must learn to harness their daunting new abilities and work together to save Earth from a former friend turned enemy.
Marvel's The Fantastic Four will be released on 7 August, 2015.