With eight Chelsea players among the most popular Fantasy Football picks, does it mean the return of José Mourinho will get off to a winning start.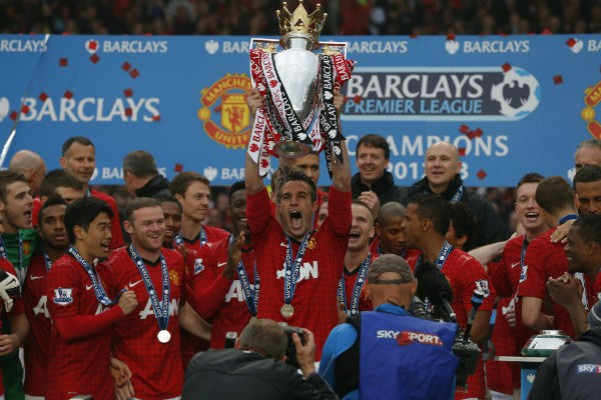 A lot of us want to be David Moyes, José Mourinho or um, Sam Allardyce but sadly for most of us, managing a Premier League team is highly unlikely - though I guess if Avram Grant could do it, there is hope for us all.
More realistically however, most of us get our kicks by living vicariously through the virtual world of Fantasy Football, allowing us to spend millions of pounds on players with the push of a button.
And this year is no different with Yahoo reporting that already £20 trillion has been spent on over-paid, over-hyped superstars who are likely to disappoint you by getting injured in the first minutes of the opening game of the season.
Chelsea
And according to the online giant, if the players being picked by Fantasy Managers on its version of fantasy football is anything to go by, Chelsea are in the box seat to win the Premier League this season.
According to Yahoo, eight Chelsea players are among the top 50 players picked by Fantasy Mangers this season (Lukaku, Oscar, Cech, Torres, David Luiz, Ivanovic, Mata and Bertrand) while last season's champions Manchester United only have two representatives (Van Persie and Kagawa).
This renewed interest in Chelsea can be put down to the so-called Second Coming of José Mourinho who is returning for his second stint in charge of Chelsea.
Clearly though, the tinkering of thousands of would-be Fergusons and Shanklys cannot be taken as an accurate predictor of the season to come, particularly when you consider that Liverpool defender Kolo Toure is the most popular defender, having been picked by 36% of Fantasy Managers, followed closely by Norwich defender Sebastien Bassong.
Sacrifice
If you have played Fantasy Football before you will of course recognise that most players are willing to sacrifice paying a lot for defenders to splurge on attackers who earn the most points.
And every year there are the players who come from nowhere, costing you a jam sandwich and a packet of crisps who end up earning you more points than the over-paid superstar who is more worried about the highlights in his hair than scoring goals.
Last year it was Michu who burst onto the scene as Swansea's free-scoring midfielder and this year Fantasy Football managers will be hoping to uncover a similar star who costs a fraction of the like of Van Persie and Aguero.
Hidden Gems
Yahoo has chosen its own hidden gems, which include Chelsea's Victor Moses, Newcastle goalkeeper Tim Krul and 21-year-old bald eagle Jonjo Shelvey who joined Swansea from Liverpool this summer.
Whoever you pick, you are most likely to be still pouring over selection decisions as Liverpool and Stoke kick-off the Premier League on Saturday lunchtime, trying to squeeze every last point from your virtual millions.