Awkward! Leader of Hungary's Anti-Semitic Jobbik Party Discovers He is Jewish
Ultra-nationalist Csanad Szegedi learns that his grandmother was an Auschwitz survivor.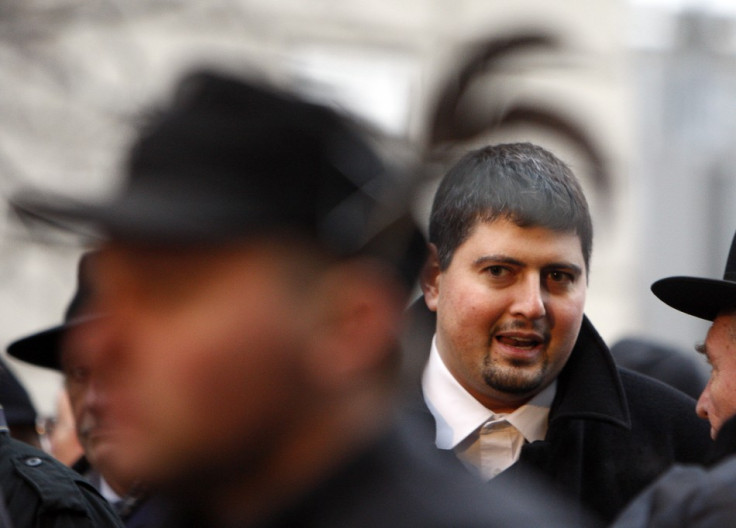 One of the most prominent figures in the Hungarian far-right Jobbik Party has discovered that he has Jewish heritage.
Csanad Szegedi was making a name for himself as an outspoken ultra-nationalist, who criticised the "Jewishness" of the political elite and accused Jews of buying up the country.
However his future in the anti-semitic party was left in tatters when he learned that his grandparents on his mother's side were Jews, his grandmother having been a survivor of the Auschwitz concentration camp. His grandparents had an Orthodox Jewish wedding, but they decided to keep that and their religion a secret from their children and grandchildren.
Szegedi, 30, is therefore considered a Jew under Jewish law, despite the fact that he does not practice the faith.
He has been forced to resign from all party positions and give up his membership of the party. Jobbik members are calling for him to give up his seat in the European Parliament.
After learning of his background and its incompatibility with his far-right ideals, Szegedi sought to hide his past, but members of Jobbik were shown video footage in which he is seen being confronted by someone with knowledge of his genealogy. Szegedi then offers bribes to the man to keep quiet.
Party members claim that their call for Szegedi to leave the party is based on the apparent bribery, rather than revelations of his roots.
Jobbik President Gabor Vona said: "We have no alternative but to ask him to return his EU mandate. Jobbik does not investigate the heritage of its members or leadership, but instead takes into consideration what they have done for the nation."
Revelation video
In the video clip that has crushed Szedi's ultra-nationalist political career, he is seen in discussion with former convict Zoltan Ambrus, who claims to have paperwork proving Szegedi's Jewish family background.
Ambrus had set up a hidden camera to trap Szegedi and spark his downfall in the party. Szegedi seals his fate when he offers Ambrus money or the possibility of a job, should he keep the information to himself. Ambrus doesn't accept the bribe and instead showed the tape to the party.
The resulting fallout was not confined to his political career. Szegedi co-owns an Internet site selling nationalist merchandise with Gabor Szabo, executive director of Jobbik. Szabo now plans to pull out of the company.
Background
Szagedi was interviewed by Hungarian news channel Hir TV and acknowledged his background. He revealed he had confirmed Ambrus's claims with his grandmother.
In the interview he said: "It was then that it dawned on me that my grandmother really is Jewish. I asked her how the deportations happened. She was in Auschwitz in Dachau and she was the only survivor in the extended family."
Szagedi, who was raised a Presbyterian, was a founding member of the Hungarian Guard, a group whose uniforms and flags alluded to The Arrow Cross, a pro-Nazi party which governed Hungary for a brief period following the end of World War II.
He subsequently joined the Jobbik Party, and became one of its most outspoken members. He has represented the party in the European Parliament in Brussels since 2009.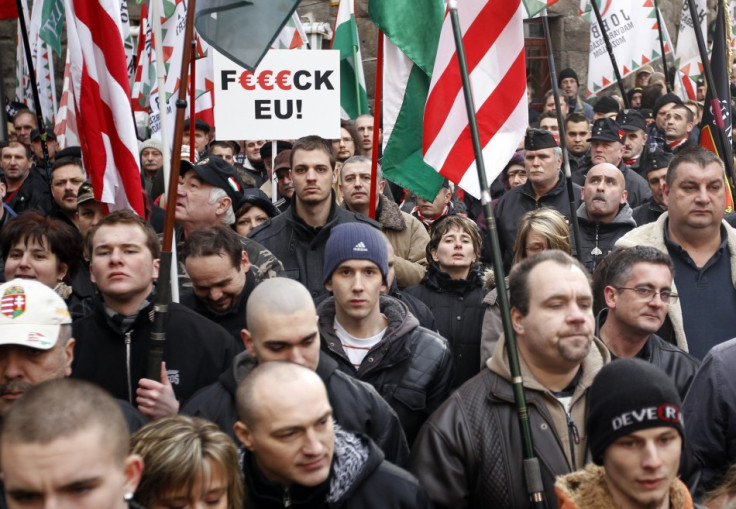 Apologies
In early August, Szegedi met with Rabbi Slomo Koves, of Hungary's Orthodox Chabad-Lubavitch community, to whom he apologised for any statements that may have offended the Jewish community - such as a televised statement in 2010 when he blamed the privatisation of state assets on "people in the Hungarian political elite who shielded themselves in their Jewishness."
Koves said the meeting was "difficult and spiritually stressful", adding: "as a Rabbi... it is my duty to receive every person who is in a situation of crisis and especially a Jew who has just now faced his heritage."
Szegedi also pledged to visit Auschwitz, the camp where many of the 550,000 Hungarian Jews killed during the Holocaust were executed.
© Copyright IBTimes 2023. All rights reserved.