Farnborough Airshow: Airbus could win $12.57bn order for 100 jets from AirAsia
The Malaysian low-cost airline could use the new aircraft to expand its routes to and from India.
France's Airbus Group is close to winning a $12.57bn (£9.76bn, €11.40bn) order from AirAsia. The order includes about 100 jets, primarily, A321neo narrow-body aircraft that have a list price of $125.7m each.
Unnamed sources cited by Bloomberg said the deal could be announced as early as Tuesday (12 July). One of the sources added that a few of the narrow-body or single-aisle aircraft would be used by the Malaysian low-cost airline to expand its routes to and from India, a country which posted a 20% growth in air travel in 2015, making it the fastest-growing aviation market in the world, according to the International Air Transport Association (IATA).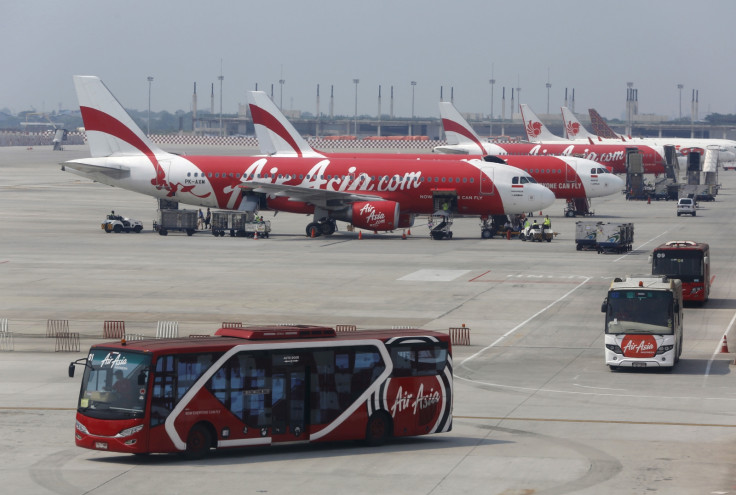 China experienced a 10% increase in passenger traffic, while the US saw less than a 5% growth in 2015, as per IATA. Other budget airlines in Asia such as India's Indigo have also placed huge orders for new aircraft. The French company had in August 2015, reported that IndiGo had ordered 250 aircraft of the A320neo family type. The deal was signed on the 69th Independence Day of India on 15 August, 2015.
If the AirAsia deal goes through, it would be one of the biggest deals to materialise from this week's Farnborough International Airshow, a major trade exhibition for the aerospace and defence industries which is held in even-numbered years at Hampshire, England.
It would not be the first time AirAsia has placed such a huge order at an airshow. At the same Farnborough International Airshow held in 2014, Tony Fernandes, the then CEO of the Kuala Lumpur-based company, had placed an order for 50 aircraft from Airbus. The order was for the company's A330-900neo aircraft, a wide-body twin-engine jet which is currently under development.
AirAsia, which was founded in 1993, is currently led by its CEO, Aireen Omar. It has a fleet of 119 aircraft and is known to be the largest customer of Airbus, in terms of number of aircraft purchased till date.
Bloomberg stated that both AirAsia and Airbus declined to comment on the news.
© Copyright IBTimes 2023. All rights reserved.