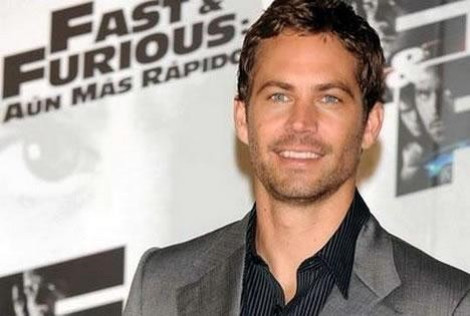 Universal Pictures are reportedly rewriting Fast & Furious 7 in the wake of Paul Walker's death.
According to The Hollywood Reporter, screenwriter Chris Morgan has begun revising the script for the next instalment of the franchise to give Walker's character an honourable exit.
Walker,40, was on his way to a charity event when the car, driven by his friend Roger Rodas lost control and smashed into a tree before bursting into flames. The duo were pronounced dead at the scene.
He was best known for playing undercover FBI agent turned street racer Brian O'Conner in the movies, centred on illegal street racing and heists.
It had been previously reported that the future of the franchise was in jeopardy as only half of Walker's scenes were shot before his death.
However, Universal bosses are now hoping to salvage footage that has already been shot for the action sequel instead of starting all over again.
Although Fast and Furious 7, directed by James Wan, had been scheduled to hit cinemas in July 2014, that dates has now been scrapped.
"What will drive everything is, is there an honourable and sensible way to do this?" a source told THR, before admitting that "there's not really a road map" for the dilemma.
Production could reportedly resume as early as late January if the rewrites are accepted.
A post-mortem examination found that Walker was killed by the impact of the crash and a subsequent fire.
The Los Angeles County Sheriff's Department has confirmed that speed was a factor in the collision. Investigations into the crash are still ongoing.