Fast and Furious 7: New Set Images, Trailer Will Be Out Next Month, Vin Diesel Says it's 'Incredible'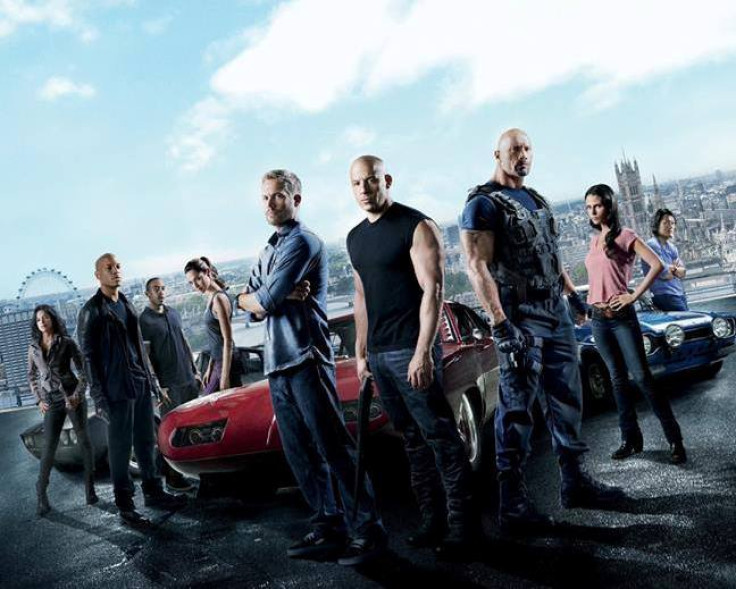 The first trailer of Fast and Furious 7 will be out next month.
A new image of Vin Diesel as Dominic Toretto with his black Dodge Charge, was posted on the movie's official Facebook account on September 30.
The picture is captained, "The first trailer arrive in one month !"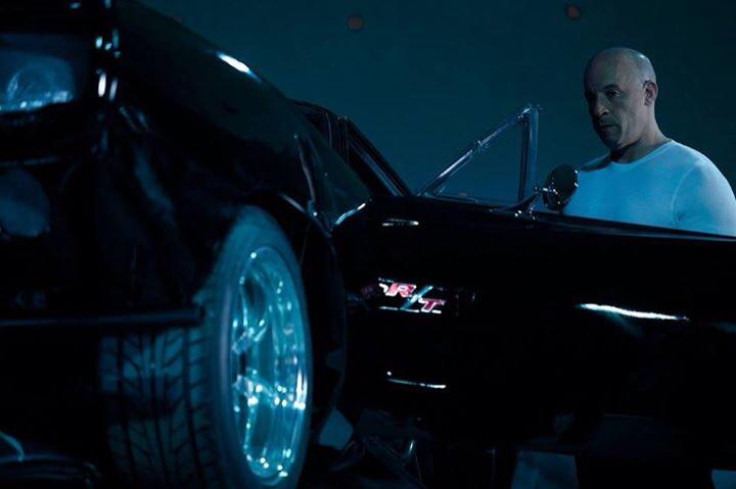 Recently, Vin Diesel also shared his excitement on seeing the Fast and Furious 7 trailer.
The actor wrote: "Universal came to visit, to show the trailer for FF7. Speechless, yeah, it was that INCREDIBLE! I must also say, that it was emotional and bittersweet... we all went above and beyond to make Pablo proud, but man, I wish he could see what we have created and just how far we have come. "
The actor also posted another picture of Paul Walker and himself from the movie.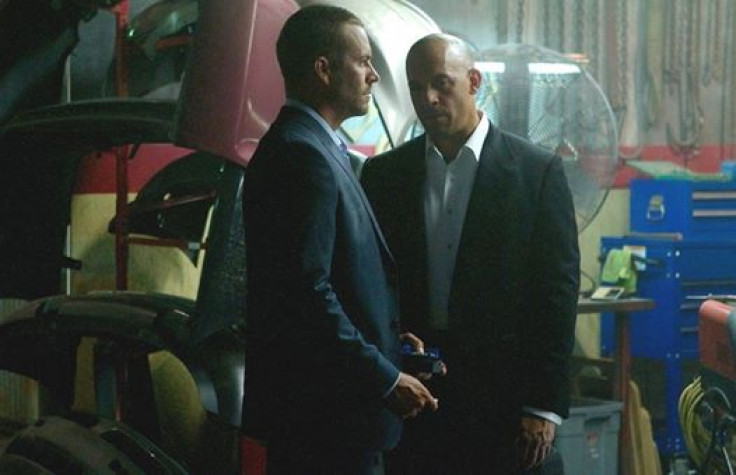 In the image featuring Walker, the two are seen suited inside a bleakly lit garage. Walker, who plays Brian O'Connor in the movie, is seen in profile in the shot.
Fast and Furious 7 will take off from where Fast and Furious 6 left off. James Wan took over the director's role from Justin Lin, who announced earlier in the year that he will step away from directing the franchise.
The cast for the seventh instalment reprising their roles include Diesel, Michelle Rodriguez, Luke Evans, Tyrese Gibson, Ludacris and Jordana Brewster. UFC Women's Bantam weight champion Ronda Rousey and ONG Bak star Tony Jaa will also star in the film.
Fast and Furious 7 will hit theatres on 3 April, 2015.
© Copyright IBTimes 2023. All rights reserved.