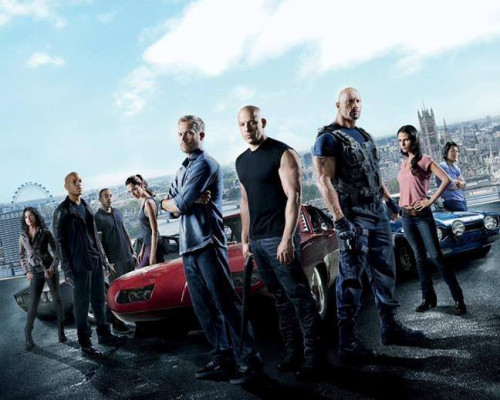 Shooting for Fast and Furious 7 has been reportedly resumed. The film's production was stalled after Paul Walker's death last year but as per the latest video (below) that has surfaced online, filming for the seventh installment of the hit franchise seems to be underway.
According to a report in TopSpeed, a car buff in Abu Dhabi shot the video of the production company shooting some driving scenes for the film.
Abu Dhabi as the shooting location for the film is somewhat surprising because based on what is known about the plot of the film, Fast and Furious 7 will follow on from Tokyo Drift (2006) and hence was expected to be largely filmed in Tokyo, reports GT Spirit.
The video appears to have been captured from high up in an apartment block or hotel. It shows a bright red Ferrari 458 Italia performing some call driving shots for a black camera car. Some shots also feature the police on the Ferrari's tail hinting that it might be a chase sequence in the film.
As per TopSpeed, details of the shoot, as to when exactly it took place and if any of the cast was present, remain unclear.
Meanwhile, fans of Paul Walker will be happy to know that they will soon be able to see the actor on the big screen. One of Walker's final films, the action movie Brick Mansions will release on April 25, Relativity Media announced on Thursday, as per a LA Times report.
Brick Mansions was one of the last films Walker worked on before his death on November 30, 2013, in a fatal car accident. He will also feature prominently in Fast & Furious 7 (due to release in 2015), which he was about halfway through filming at the time of his death.
Watch the latest video of Fast and Furious 7 filming in Abu Dhabi below: