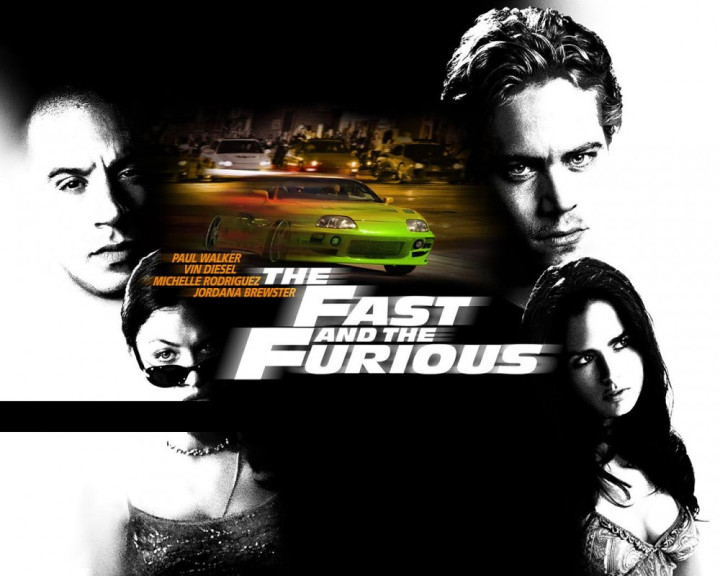 A new Fast and Furious 7 set picture showing Dominic Toretto (Vin Diesel) has been released. In the picture the Diesel in seen in a tense graveyard shot.
Diesel posted the image on his Facebook account, which showed his character, Toretto, holding an axe over his head, in the dead of night, in surrounds that resemble a graveyard.
The snap also shows a woman interrupting him and persuading him to stop. The women face is not shown, it could be either of female actresses in Fast and Furious 7 – Michelle Rodriguez or Jordana Brewster.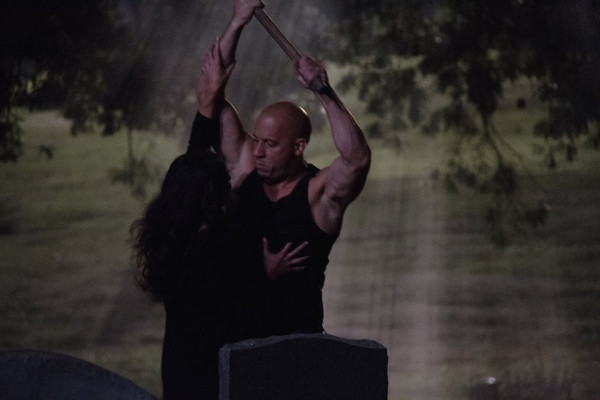 This image ties in with the storyline of Toretto and his crew attending a funeral in the movie. Last month, Diesel had posted a still from the movie featuring Paul Walker, Tyrese Gibson and Ludacris at a funeral ceremony. All the actors are dressed in the black suits looking gloomy.
Interestingly, the scene from which the still is taken was leaked online late last year. In the clip Late Paul Walker, who plays Brian O'Connor, says that this will be the last funeral save one, that of their friend's killer.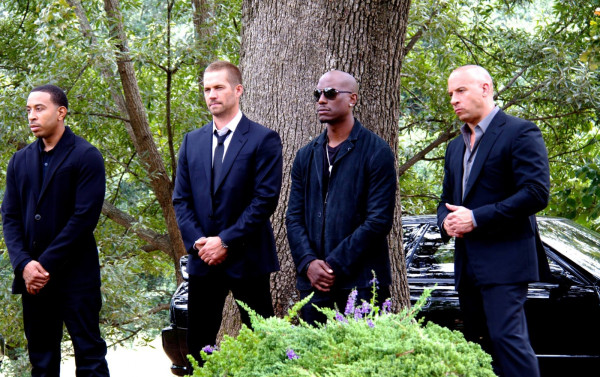 Fast and Furious 7 will take off from where the last movie left off. James Wan took over the director's role from Justin Lin, who announced his retirement last year.
In the seventh instalment, the cast who will reprise their roles include Diesel, Michelle Rodriguez, Luke Evans, Tyrese Gibson, Ludacris, and Jordana Brewster. UFC Womens' bantamweight champion Ronda Rousey and Ong Bak star Tony Jaa will also be in the film..
Fast and Furious 7 will hit theaters on 3 April 2015.