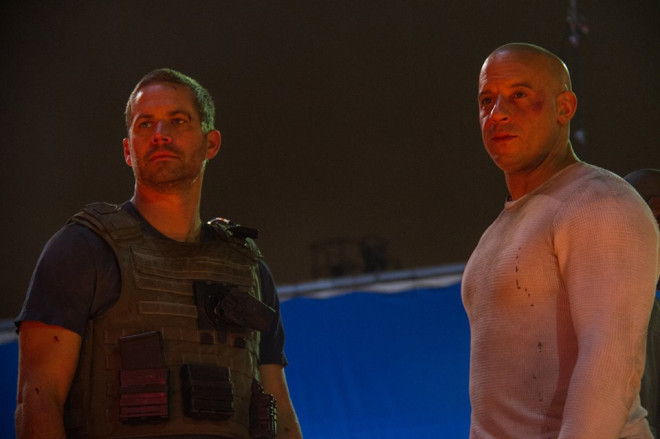 Paul Walker will be resurrected using CGI techniques in scenes for 'Fast & Furious 7'.
The actor who died last year was half way through filming when he was involved in a fatal car accident in California, but will still star in the movie.
While exactly what Walker has and hasn't filmed isn't exactly clear, an insider has revealed to New York Daily News that body doubles and CGI would be used for some yet to be filmed scenes.
"They have hired four actors with bodies very similar to Paul's physique and they will be used for movement and as a base," said the source. "Paul's face and voice will be used on top using CGI."
Filming is currently underway in Atlanta, Georgia and Abu Dabi. Walker's co-star Vin Diesel wrote recently on his Facebook page: "The transition into that Dom [Toretto, his character] state of mind has always been an interesting one. Only this time there is added purpose, a collective goal to make this the best one in the series."
Blockbusters have used CGI for similar reasons before. The legendary Oliver Reed died during the filming of Sir Ridley Scott's Gladiator, and CG was used to bring him back to life for a crucial scene.
If true the move certainly raises ethical issues, particularly given that not a single bit of the final scenes will actually be Walker himself.
Universal Pictures announced shortly after Walker's death that his character Brian O'Conner would be given a happy ending, rather than be killed off.
Fast & Furious 7 is set for release on 10 April 2015.