Fast & Furious stars Vin Diesel, Dwayne Johnson and the late Paul Walker dominate Forbes' list of the highest-grossing actors of 2013.
Walker, who died in a road accident on 30 November, came in sixth on Forbes' list of the world's highest-grossing actors,pulling in $789m for the year.
While the figures demonstrate Walker's enduring popularity among his legions of fans, they pale in comparison with those of Johnson, better known to millions as The Rock.
Forbes' list reveals that wrestler-turned actor Johnson grossed $1.3bn in 2013, $100m more than second-placed Robert Downey Junior.
Johnson took to his Facebook account to express his happiness, writing:
"Fired up. Just named FORBES TOP GROSSING ACTOR OF 2013 ($1.3 billion)
"This accolade doesn't happen without my relentlessly hard working team, strong partnerships with studios and more importantly... YOU.
"Hope you know how truly grateful I am to able to entertain you. THANK YOU. #LetsBreakOutTheTequila."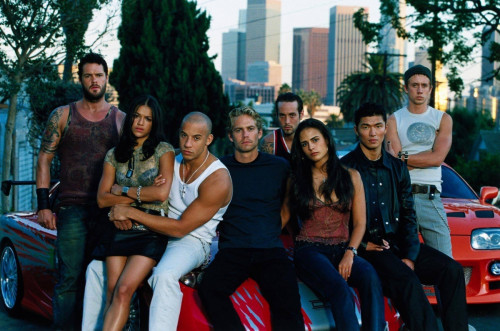 Diesel came in fourth, narrowly behind Despicable Me star Steve Carrell. The third movie in Diesel's Riddick franchise gave him a slight edge on Walker and fifth-placed Sandra Bullock, even though it only grossed $98m.
Fast & Furious Fame
The late Walker, who began modelling as an infant in the pampers commercial, shot to fame with the Fast & Furious franchise starring in all but one of the six action blockbusters.
He had been working on the seventh instalment of the movie when his untimely death happened. Just a day before his death, he had posted about the movie in his official Facebook account.
"The boys are back. Will you be ready? - #TeamPW #FastFridays," Walker posted