FBI investigating threatening letters sent to Donald Trump's judge sister and son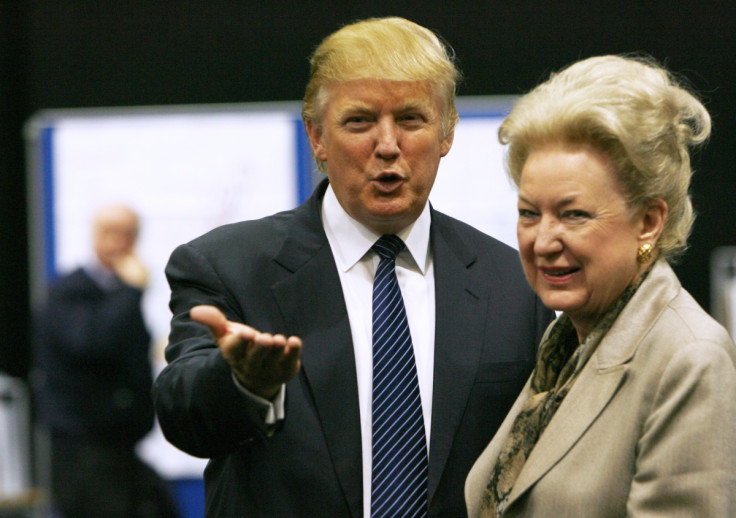 The FBI and the Secret Service are investigating a threatening letter to Donald Trump's older sister, who is a federal judge.
Trump's 78-year-old sister, Maryanne Trump Barry, a federal appeals court judge, received the letter in Philadelphia on 18 March, sources told NBC News. The letter followed a day after a similar letter was sent to Trump's 32-year-old son, Eric, at his Manhattan apartment.
The letter to Eric, bearing a Massachusetts postmark, contained a white powder that is being tested, reported CBS News. The letter to Trump's sister did not.
Preliminary tests on the powder indicate it is not dangerous. The letter to Eric threatened harm to the Republican candidate's children if Trump didn't drop out of the race for president. The letter to Trump's sister also threatened some action officials did not reveal if her brother stayed in the race.
It was not immediately clear if there was any indication the two letters may have been sent by the same person. An FBI spokesman said the agency is "aware of the incident and is working closely with the United States Secret Service and US Marshals Service".
Trump Barry was appointed to a federal judgeship by Republican President Ronald Reagan and promoted by Democrat Bill Clinton to the US Court of Appeal for the 3rd Circuit, which covers New Jersey, Delaware and Pennsylvania. She's considered tough, respected and a "moderate-conservative Republican centrist," according to the Washington Post.
Ted Cruz blasted her as a "radical pro-abortion extremist" earlier this year when Trump joked that he would consider appointing her to the Supreme Court. She has not played an active role in the Trump campaign.
© Copyright IBTimes 2023. All rights reserved.