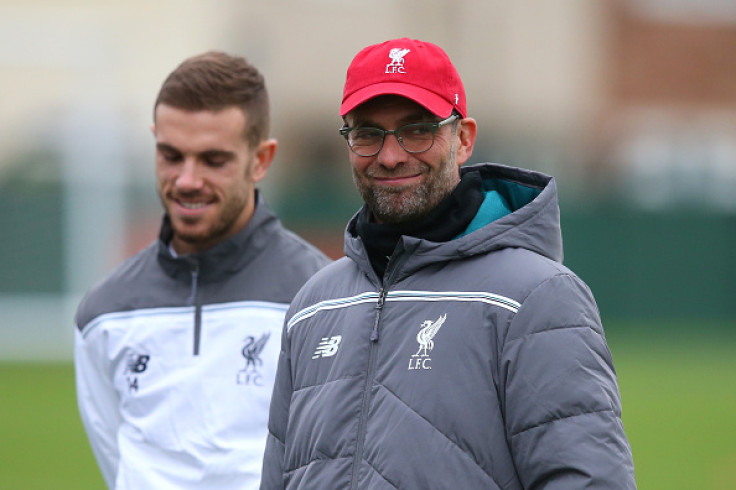 Liverpool manager Jurgen Klopp is glad his team came away without any injuries following the 0-0 draw against FC Sion in the Europa League. The Reds manager complained about the state of the pitch and admitted that it was very difficult to play on due to the lack of underground heating.
The Merseyside club finished on top of Group B with a point on Thursday (10 December) and will discover their opponents in the last 32 during the draw on Monday (14 December). The former Borussia Dortmund manager was not happy with the performance of his team, but credited them for getting the job done despite the tough conditions.
"It was difficult; the ground was very difficult to play and for both teams the first thing to do was show you were prepared for a game like this and that is what my team did," Klopp said, as quoted by the Liverpool Echo.
"We saw the pitch and we knew what can happen on a pitch like this but as a professional footballer and especially as a manager you cannot talk about the pitch."
"You have to ignore it, try to take it and use it and the only thing that helps in a situation like this is concentration: if you are really ready and prepared and concentrated then usually nothing happens."
"I am really satisfied, no-one is injured and they were very focused and concentrated on the game," the former Borussia Dortmund manager added.
The one major positive to come out of the dull draw was the return of Jordan Henderson and Philippe Coutinho, who were both sidelined with injuries. The former, who was a long-term absentee, completed 77 minutes before being replaced by yet another player returning from injury in Jordan Rossiter. The latter, meanwhile, came on as a second-half substitute after missing the last three games against Swansea, Newcastle and Bordeaux.