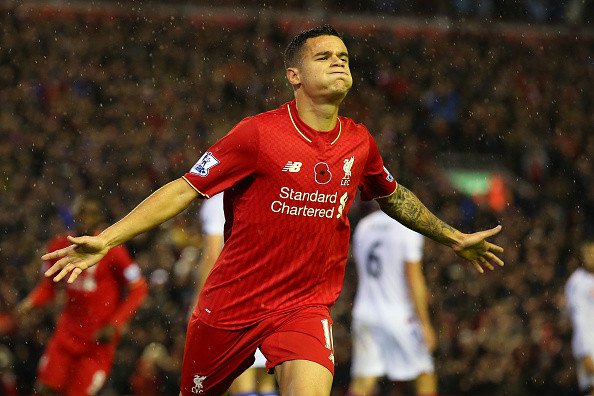 World Cup winner Lucio has urged Liverpool star Philippe Coutinho to snub a move to Barcelona and stay at Anfield instead. The Brazil veteran says Liverpool is the right place for his former Inter Milan teammate to develop into one of the world's best players, whereas at the Nou Camp he would be overshadowed by the likes of Neymar, Lionel Messi and Luis Suarez.
Spanish newspaper Sport recently reported that the Champions League winners have earmarked Coutinho as the perfect back-up for their attacking trio, following the departure of Pedro to Chelsea in the summer. It is believed the Reds would ask for £22m ($33m) to part ways with the player, after having signed him from Inter Milan in January 2013 for just £8.5m.
Barcelona director Robert Fernandez did little to dismiss the rumours after admitting the 23-year-old is a "good player with very good conditions", while Neymar said he would be a perfect match for the Catalan giants' passing game style.
But speaking to Sky Sports Lucio said: "I think that is a personal decision for him, but Barcelona have a lot of great players, but that can put a shade [sic] on his play.
"Liverpool is the right place for him to become the best. He has his space, and can play where he wants."
Lucio points out that Coutinho struggled to secure regular time during their time together in Serie A but he managed to turnaround the situation at Anfield with a "perfect attitude". The veteran believes that should he continue the same progress with the Merseyside outfit he has what it takes to become the best player in the world.
"I am very happy that he is having success at Liverpool," Lucio added. "There is potential for him to be the best player in the world, of that there is no doubt. But it will depend on what happens around him. He is only going to get better.
"When he was at Inter, he wasn't playing and we got closer, and lived near to each other. My family got to know his family, and gave all our support, and we helped him achieve what he has with that support. Everything that he is doing now is down to his marriage and family. His attitude is perfect."