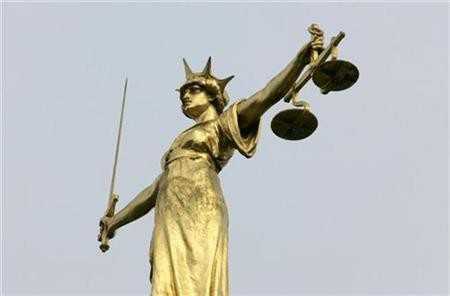 Britain's Financial Conduct Authority will be able to use the proceeds from a landmark High Court settlement to pay back investors that were scammed into buying land that had little chance of being developed.
In the pivotal ruling against St Clair Estates Ltd and former director Elizabeth Fischer, the FCA will use the settlement amount to pay back approximately £380,000 (€444,453, $587,072) to investors in the land bank, which was found to have swindled over 70 people.
"The FCA took action swiftly in this case to stop a harmful scheme which St Clair and Fischer had continued to operate despite repeated warnings," said Tracey McDermott, director of enforcement and financial crime at the FCA.
"While investors will only get a fraction of their money back, the settlement represents a better outcome than would have been achieved for consumers if the FCA had fought the case all the way to a final hearing.
"It underlines the FCA's commitment to achieving the best outcome for consumers, but is something of a bittersweet outcome."
St Clair Estates and Fischer accepted they had run an illegal land bank by operating a collective investment scheme without FCA authorisation.
The settlement amount will be obtained from frozen bank accounts to the FCA and, in turn, the regulator will then seek an order from the High Court to pay this sum to investors.
"The defendants' assets will remain frozen until the terms of the settlement have been complied with," said an FCA statement.
Land banking companies divide land into smaller plots, to sell to investors, on the basis that once it is available for development it will soar in value.
However, the land is often in areas of natural beauty or historical interest, with little chance of it being built on.
Cracking Down on Illegal Land Banking
St Clair Estates Ltd owned a disused airfield in Winkleigh, Devon, which in 2006 was divided into separate plots.
The plots were sold to consumers initially by St Clair Estates Ltd and Fischer and then latterly by OFG Investments Ltd, Option Land UK Ltd, GIG Properties Ltd, Mehmet Husnu and Ali Seytanpir.
The plots were sold with the promise that investors would make a significant profit when the land obtained planning permission and was sold to a developer.
The FCA believes that over 70 investors were sold plots of land paying between £6,000 and £12,000 for each individual plot of land. Total sales were £2,209,296.
"Unauthorised collective investment schemes continue to represent a major source of loss for consumers," said McDermott.
"Consumers should therefore continue to be acutely aware of the huge risks involved when investing money with unauthorised businesses given that the prospects of getting any money back are always slim."
The announcement is the latest in a line of investigations the FCA has pursued over illegal land banking practices.
In April this year, the FCA charged eight men with conspiracy to defraud, and other criminal offences, related to the sale of land that had little chance of being developed.