Federal Reserve Chair Janet Yellen meets with blockchain experts in Washington DC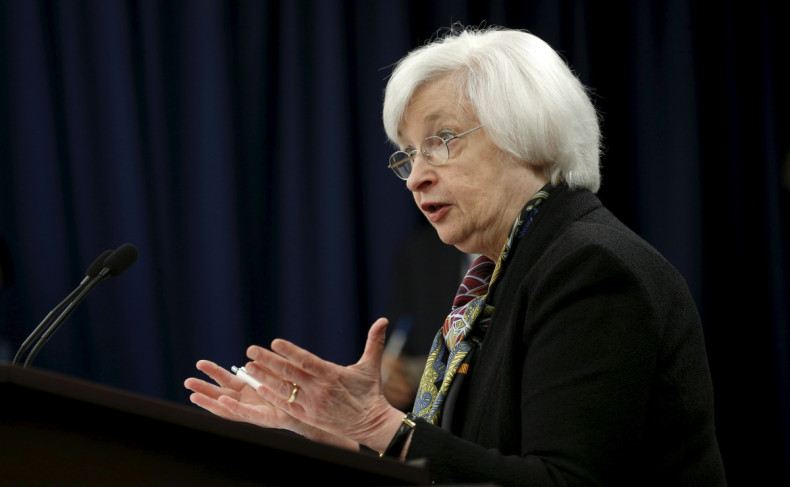 Blockchain experts met with the Chair of the Federal Reserve, Janet Yellen during an event in Washington DC, to discuss ways the technology can improve the financial system and strengthen cybersecurity.
The event, which was hosted by the Federal Reserve, World Bank and IMF, invited the Chamber of Digital Commerce, Chain, Bloq, Goldman Sachs and NASDAQ to share their thoughts on blockchain, Bitcoin and advancements in encrypted, shared ledger technologies.
Central banks from over 90 countries participated at the event titled "Finance in Flux: The Technological Transformation of the Financial Sector", which was themed around blockchain and Fintech.
In her remarks, the Chair of the Board of Governors of the Federal Reserve System, Janet Yellen, addressed heightened concerns about cybersecurity. She also said that it's undeniable that the global financial system has benefited from Fintech and encouraged central banks to do all they can to learn about financial innovations including Bitcoin, blockchain and distributed ledger technologies.
Adam Ludwin, CEO of Chain, said during his address: "Blockchain technology will provide central bankers, regulators and policy makers with new tools to enhance the safety, soundness and capabilities of the financial markets and payments systems globally. As participants on industry blockchain networks, regulators will gain real-time transparency to measure systemic leverage and monitor compliance. And as potential operators of networks for issuing central bank digital currencies, policy makers have the opportunity to forge a payments system that will enhance security, reduce settlement times and create new possibilities for monetary policy."
Jeff Garzik, CEO of Bloq and Bitcoin Core Developer, outlined the innovative elements of blockchain technology, including trust shifting, decentralisation, cryptography, immutability and others. "Some of the greatest potential benefits of blockchain technology are going to be first seen and actively leveraged in emerging nations," said Garzik.
Perianne Boring, founder and president of the Chamber of Digital Commerce, encouraged the Federal Reserve and central banks to focus on and embrace innovation in blockchain and distributed ledger technology. "We believe blockchain technologies are capable of providing the Fed and other regulators with next generation tools to fulfill their mission of monitoring the safety and soundness of the financial system more effectively," she said.
The Federal Reserve and senior level directors of central banks from around the world discussing blockchain technology is yet more evidence that financial services is becoming a software business.