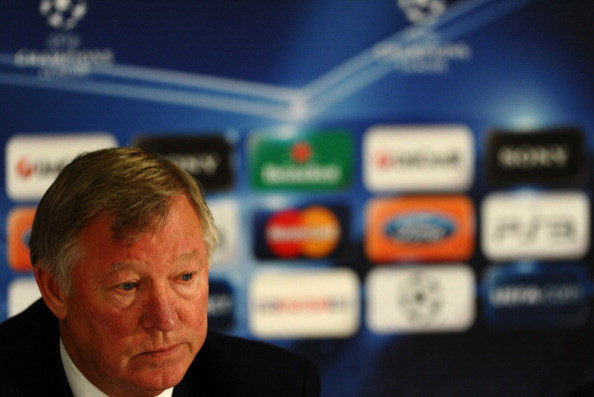 Sir Alex Ferguson has reportedly told Real Madrid manager Carlo Ancelotti that Javier Hernandez, 'Chicharito', will thrive at the Santiago Bernabeu this season – even though Louis Van Gaal believes the Mexican striker wasn't good enough for Manchester United.
Ferguson signed Hernandez in 2010 and, even though the Mexican was overshadowed by Wayne Rooney, Robin van Persie and Danny Welbeck, he managed to score crucial goals from off the bench during his three seasons under his former boss.
Hernandez's importance at United reduced drastically under David Moyes last season and Van Gaal decided to finally part ways with him this summer – loaning him to Real Madrid while securing Radamel Falcao as his replacement on deadline day.
According to Spanish newspaper AS, Sir Alex Ferguson has hailed his move to the Champions League winners, telling Ancelotti that Hernandez will be a hit in La Liga.
AS says that Ferguson and Ancelotti met recently in Geneva during the annual UEFA Elite Forum and quoted the Manchester United legend saying: "He will be a major success at Real Madrid and I'm confident that he will score plenty of goals.
Furthermore, according to AS, Ferguson admitted to Ancelotti that Hernandez always dreamed about playing at the Santiago Bernabeu.
"He has his feet on the ground and has always wanted to play for Madrid; it will be a good move for him".
Nevertheless, Hernandez recently revealed that "there is no player in the world who would turn down the chance of joining the Champions League winners.
"This is a dream come true. There is no player in the world who would say no to joining Real Madrid."