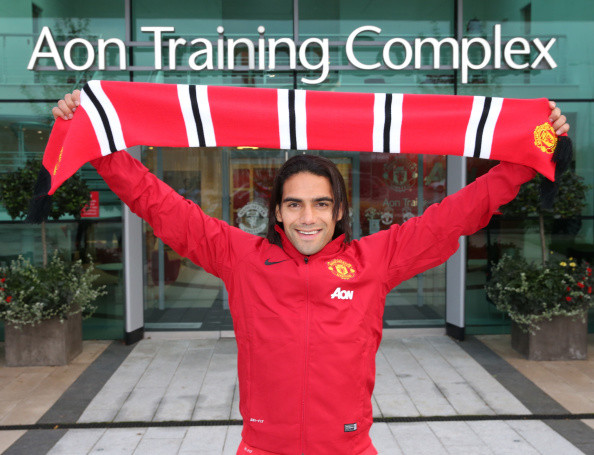 Juventus boss Massimiliano Allegri has suggested the Serie A giants refused to sign Radamel Falcao during the summer transfer window because the new Manchester United star would not have improved their squad.
Even though Falcao had only joined Monaco from Atletico Madrid the previous summer he was unlikely to remain at the Ligue 1 side and the club offered him to a clutch of Europe's elite clubs during the summer.
Juventus were said to be among them but Allegri suggests that with Carlos Tevez, Fernando Llorente and new signing Alvaro Morata already in his ranks they didn't need Falcao.
When asked by reporters if he was disappointed by Juventus's failure to acquire Falcao, Allegri was quoted by TuttoSport saying: "No, I feel that the directors have worked well.
"The aim was to carry out targeted operations, not to buy just for the sake of buying. Ours was an intelligent transfer market. We would have only done something more if we had found a player that would have really lifted the level of the squad.
"Otherwise, buying for the sake of buying is useless. Juventus have already shown themselves to have a very competitive squad."
United finally completed a sensational deadline day move for Falcao after agreeing a loan deal with Monaco but his father recently revealed previous contacts with other clubs regarding a summer move.
"Juventus, Manchester City, Liverpool were also in touch," Falcao Snr said. "Arsenal were also interested. Fortunately he ended up at Manchester United, a great team, and we must move forward."
Meanwhile, Allegri claimed that Juventus never tried to sell Arturo Vidal to United – even though the Chilean international was said to be one of Louis Van Gaal priorities.
"He was never on the market. The club told me from the start that he would stay. We have maintained a good squad, with a lot of great acquisitions."