Chelsea will continue on course to win the Premier League title if they can secure a deal for Swansea City forward Fernando Llorente, according to former Blues midfielder Craig Burley.
Antonio Conte's side are currently five points clear at the top of the league with 18 games remaining, but missed the chance to extend their lead after their 13-match winning run was ended by Tottenham Hotspur in mid-week.
The Daily Telegraph have reported that Llorente has emerged as a surprise contender to move to Stamford Bridge, with Conte keen to be reunited with the forward whom he worked with at Juventus. The Italian has been forced to rely on Costa for much of the campaign and is unwilling to entrust 23-year-old Michy Batshuayi with leading the attack in his maiden season in English football since his summer move from Marseille.
Llorente, 31, is currently holding together Swansea's survival bid having scored six goals in 17 top flight appearances for Paul Clement's side since joining the club from Sevilla in the summer.
Conte is understood to have made the Spaniard one of his main targets in January and Burley feels he would be ideally suited to deputising for Costa in the Chelsea attack.
"This has gathered some legs over the last 24 hours," he told ESPN. "Costa has been great but we know that can boil over at any second and the red mist comes down. Conte has talked about Batshuayi being young and inexperienced and not quite ready. I think a guy, who funnily enough hasn't always played at Swansea, but he's got experience, he's a good target man and in a better team you would see a better Fernando Llorente.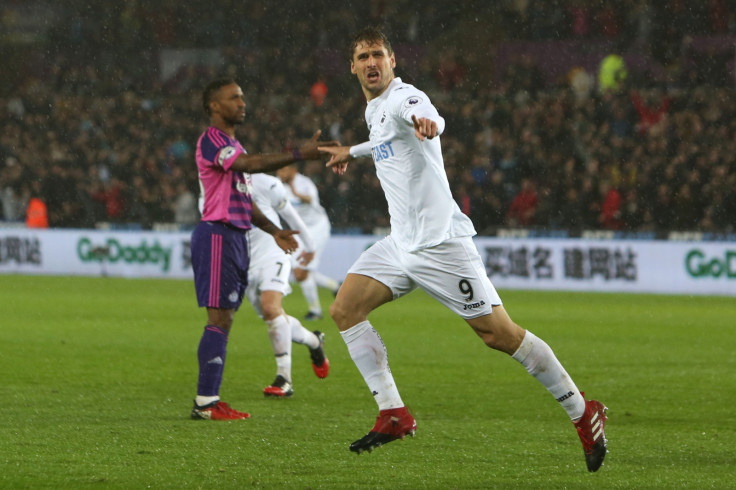 "I think as a squad played this is definitely something that could happen and bolster Chelsea for the title run-in. And he wouldn't be particularly expensive either, you're not going to shell out millions and millions to get him and he's going to give you someone who can come on and change the dynamic."
Costa's disciplinary record has constantly been under the microscope since he joined Chelsea and has already served seven separate suspensions during two-and-a-half seasons at the club – the latest of which saw him miss the Boxing Day clash with AFC Bournemouth. The Spain international's behaviour has improved this term however, as has his form, with Costa topping the Premier League scorers charts with 14 this term.