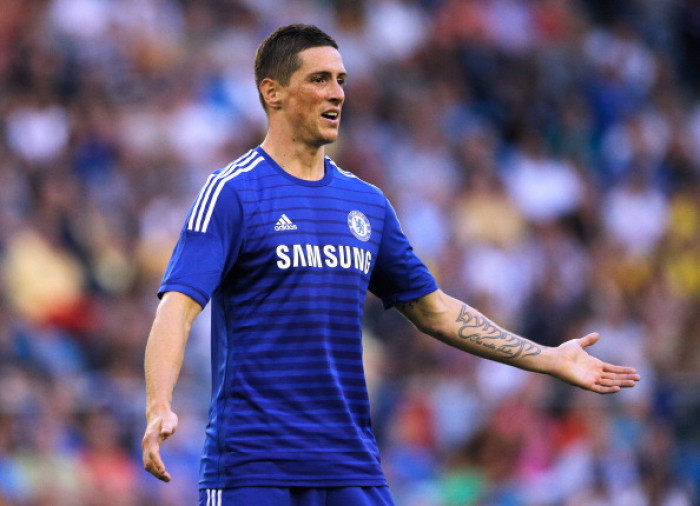 Fernando Torres has spoken with AC Milan vice-president Adriano Galliani in an attempt to thrash out a deal to move to the San Siro.
The two spoke by telephone to confirm that Torres wanted to end his nightmare three-year career at Stamford Bridge and join the Rossoneri.
Milan are desperate for a stiker after selling Mario Balotelli to Liverpool for £16m and Galliani as well as manager Filippo Inzaghi believe Torres would be the ideal replacement, initially on loan.
Jose Mourinho has been looking for buyers for the Spaniard since signing Diego Costa from Atletico Madrid and taking Didier Drogba back to west London.
But Torres' reported £200,000-a-week salary has put off potential suitors including Atletico, where the 30-year-old enjoyed six successful years.
And it is the striker's wages that are again proving an obstacle for Milan as the Serie A club looks to build a side that can qualify for the Champions League on a prudent budget.
Gazzetta Dello Sport reports that Galliani can stretch only as far as €4m (£3.18m) a year for Torres and wants Chelsea to pay the remaining €3m (£2.4m).
While Torres would prefer a permanent move to Milan, the Italian club are keeping their options open if a move falls through.
One surprise name to be mentioned is that of Kostas Mitroglou, Fulham's £12m Greek striker who since arriving at Craven Cottage in January has made just three appearances.
The San Siro also retain an interest in Chelsea midfielder Marco van Ginkel. The 21-year-old was signed from Chelsea associate club Vitesse Arnhem on a five-year contract with the Blues last year but has made only two appearances since sustaining an anterior cruciate ligament injury.