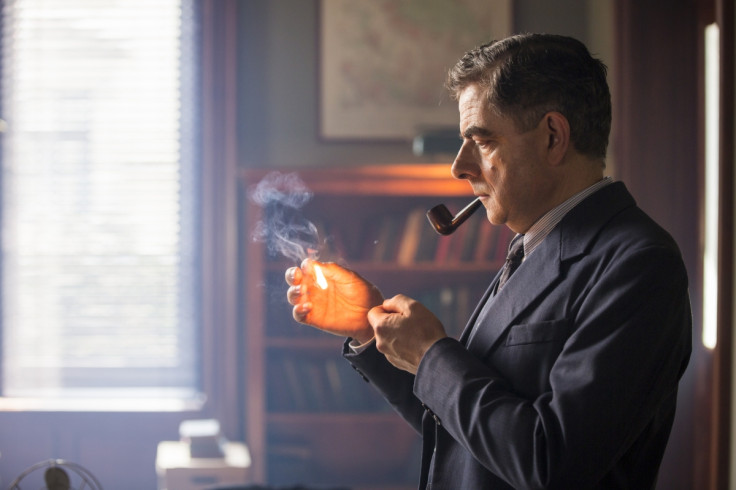 The jury is out on whether Rowan Atkinson, the comedian famed for his role as Mr Bean, can carry off the serious role of Jules Maigret, the poker-faced Parisian detective. There were many a raised eyebrow from critics and crime writers on hearing that Atkinson was appearing in two 120-minute films for ITV; Maigret Sets A Trap and Maigret's Dead Man, both adapted from Belgian author Georges Simenon's novels.
Atkinson admits that at first, he was not convinced about playing the role, that the idea of playing a TV detective was a bit of a cliché. "ITV sent the script of the first film. I read it, thought about it for three months and then decided I didn't want to do it. Which is the kind of thing I often do. Not because I didn't want to do it but because I wasn't sure I could do it.
"The odd thing about him as a character is he's not much of a character. He's fairly bland. He hasn't got a French accent or a limp or a lisp and he doesn't love opera. There isn't a tremendous amount to get hold of in character terms. He's just an ordinary guy doing a slightly extraordinary job in a quite unpleasant world.
"The thing I thought I could do was his thoughtfulness. That it's his ruminative, thoughtfulness and quite compassionate side, I suppose, which is interesting. Because he's definitely not an egotist. He's not a performer, he's not an eccentric, he's not a weirdo, he hasn't really got a bad streak in him."
The cinematography in the first film, Maigret Sets A Trap, shows a hauntingly beautiful Paris in the 1950s. Only the film was shot in Budapest for reasons that Atkinson explains. "It's a beautiful city and perfect to portray Paris... We needed a European city that was, I'm afraid, slightly behind the times. You can still find cobbled streets with grass growing between the cobbles in Budapest. You'll never find that in Paris."
The first scene opens on a typically Parisian scene, with a gargoyle looking down on the French capital city. It is a town in the grip of terror as four women have been murdered on the boulevards of Montmartre, with pressure mounting on Chief Inspector Maigret to catch the killer.
Rowan Atkinson does a fine job playing the detective. There is not even the slightest whiff of the comedian about him. But herein lies the problem. It is as if Atkinson is so determined not to show any signs of jollity or humour that there is precious little emotion coming out of him. We wait in vain for the pipe-smoking detective to pull a simpering Johnny English face or sneer as Edmund Blackadder. As Maigret, Atkinson is serious, melancholy and brooding. He never, ever cracks a smile. Never.
Detective's phallic prop
It would have been interesting to hear what Freud would make of Maigret sucking on his pipe. He almost always has the phallic symbol playing around his lips. If the French detective has a telltale, it is in playing with his pipe. In moments of tension you can hear the sound of his teeth clenching the pipe. In times of triumph he rattles his large box of matches and there is the satisfying sound of the flare as it ignites. He even has a large collection of pipes at home, stacked neatly on a rack.
The problem with this production is the lack of women in active, working roles. To be fair, there weren't many women employed as doctors or detectives in 1955. But it grates that the TV screen is populated by a phalanx of men in double-breasted, blue serge suits, poring over pictures of dead women. The one female with a significantly active role is the female journalist, who says the killer is "a man who is unable to see a woman as a human being".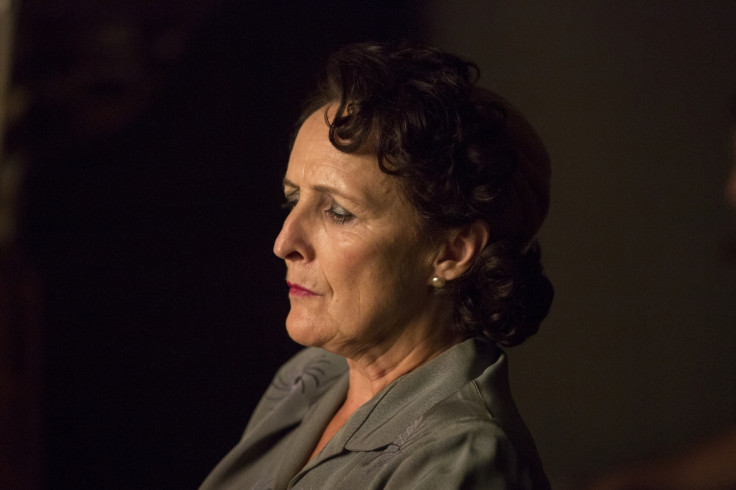 Having said that, a woman steals the show in the shape of Fiona Shaw (Mrs Dursley in Harry Potter), who plays an over-possessive mother. She is all quivering nostrils and haughty demeanour as Madame Moncin, the terrifying matriarch. As she steps out in front of the paparazzi in front of the police station, Shaw faces them as they jostle each other to take her photo. She challenges them: "Are you going to take a picture of me? I dare you!" Not a lady to trifle with.
It is a relief to get away from the CSI-style, hi-tech murder mysteries and to a world before DNA profiling. What matters is the little grey cells. Good old-fashioned detective work, with clues, clever little ploys to draw out the killer and a satisfying confession at the end.
If ITV decide to make more Maigret dramas, they've got plenty to chose from. The prodigious pen of Georges Simenon wrote 75 Maigret novels in total, selling around a billion books to date.
Maigret Sets A Trap is on ITV on Easter Monday at 9.00pm